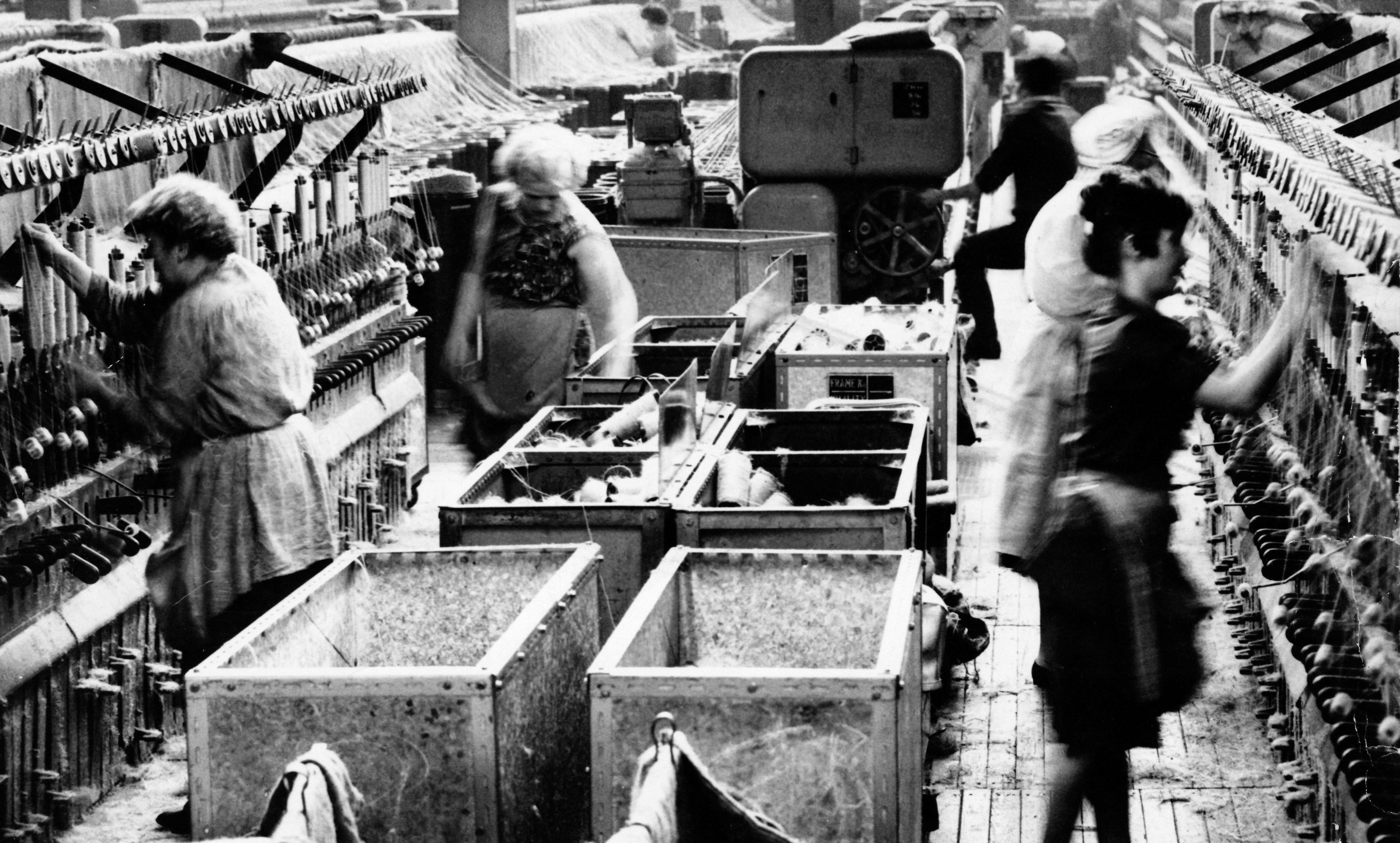 The author of a new book examining Dundee's working past has said he expects more cruise ships to start calling at the port as the city continues to evolve.
Gregor Stewart, author of Dundee At Work, said he was "shocked" by the amount he learnt while compiling the book.
The 47-year-old, who spent almost half his life working in Dundee, has already written two books on St Andrews for Amberley Publishing.
When the firm suggested he write a book about the Fife town's industrial history, he put Dundee forward as a better fit — a suggestion that paid off.
Gregor said: "I wanted to look at how the city had evolved. Dundee has had a lot of industries — jute and oil, whaling and shipping — that have tied into each other. It has always looked after itself and, as a well-placed city geographically, has managed to adapt. Now it seems to be going full circle. It has got new industries appearing. It's a city of constant change. It's been knocked down several times."
In the book, Gregor examines topics ranging from the dominant jute industry through to shipbuilding, publishing, jam production and, latterly, a push into the digital industries and tourism.
He said: "The jute industry was brilliant but it's the barons that took all the money. The average life expectancy for someone working in the mills was 33. The biomedical contributions the city has made go way, way back, too.
"I thought Bayer Medical would be in a later chapter of the book but I didn't realise how long they had been here, before even the DRI. Even just recently, with the factories that have come and gone, the city is continuing to change."
He anticipates the book will appeal to people who used to live in the city, as well visitors keen to learn more about the city's storied past. "A lot of these sorts of books go to people who no longer live here, who can reminisce about Timex and Levi's — the gift market is good as well," he said.
Dundee At Work is the culmination of six months of research for Gregor, who continued to work as a building surveyor for Fife Council while working on the book.
With the help of staff at RRS Discovery, DC Thomson, Michelin, Verdant Works and others, he has been able to compile a collection of photographs to illustrate centuries of the city's employment history.
Despite working in the city for 20 years, first at General Accident Insurance and later at Dundee City Council, Gregor said he was surprised at how much he learnt, adding: "I thought I knew the city well but I was shocked at how much I didn't know. I came to appreciate it more."
Now, he says, the city has shed much of its industrial past, but continues to flourish as it reinvents itself.
He said: "The city is doing well. It has moved away from the industrial past — I can see the computer games model staying for a while.
"With the museums and the open spaces and everything coming in, the city will see a lot of tourism in future.
"I wouldn't be surprised if we start to see cruise ships popping in visiting if the port can take them."
Colin Ramsay, managing director of Ramsay World Travel, gave credence to Gregor's predictions.
He said Dundee was already popular for guests loading on for cruises, but added it was likely that the city would see more visitors coming in.
Mr Ramsay said: "A lot of people that are coming in are seeing and using Dundee as a stop-off because half of the ship is filled here before it goes elsewhere — the other half is done in Newcastle. Cruising has been expanding over the last 10 years and will continue to do so but there's more ships coming off the chocks in the next three or four years.
"Ships will be coming from Germany, Scandinavia and France, there will be a lot more coming in. With the V&A and the Waterfront, people will be coming in to see the city — the change here in the last 20 years has been fantastic." The book is set to be released in August.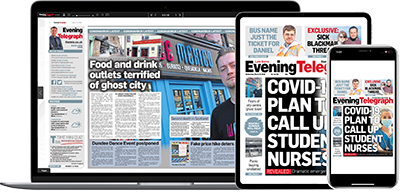 Help support quality local journalism … become a digital subscriber to the Evening Telegraph
For as little as £5.99 a month you can access all of our content, including Premium articles.
Subscribe