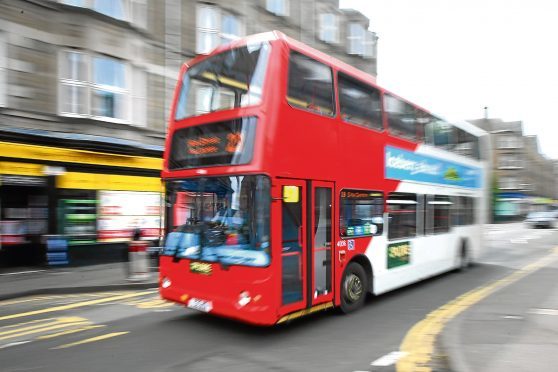 A series of changes have been made to bus services as part of a shake-up by Xplore.
The operator has rolled out a number of alterations to services following months of public consultation.
Some buses are rerouted, with others being introduced or withdrawn.
Three existing services will be sent along new routes when the changes come in.
The 1b service, running between the city centre and St Mary's, will run along Byron Street rather than Strathmore Avenue.
However, the 1a will continue to run along Strathmore Avenue for those looking to get to King's Cross Hospital.
Service 5 will no longer travel along Glamis Road on the way to Ninewells Hospital. Instead, it will continue along Perth Road and up Tom MacDonald Avenue.
Xplore says the change is to improve reliability.
Meanwhile the 9a and 10a routes will run through Technology Park in the evening instead of Spey Drive and Mallaig Avenue, to provide a "simplified and consistent" service, according to the firm.
As a result of this, the 29 service will no longer detour through the Technology Park in the evenings on its journey between Ninewells and Douglas.
However, Xplore has said that the 14 service, between Douglas and The Stack Leisure Park, will be withdrawn from tomorrow due to "unsustainably low" passenger numbers.
The firm says that alternative connections can be made on its main, high-frequency bus services instead.
The current 23/23a/23b service, running from the city centre to destinations in St Mary's, Kirkton and Coldside, will also be scrapped, as will the 27 running from Douglas to Ardler.
The 23 will still run, but only every hour and going between Cox Street in Downfield and the city centre.
The new 23 will also serve Stobswell via Albert Street and Arthurstone Terrace — destinations previously requested during Xplore's community consultation sessions.
Areas of Lochee and Dryburgh previously serviced by the 23 and 23a will largely be replaced by the 4, a new service being introduced to meet demand in the Logie estate.
Other services, including the 15/17, 18, 22, 28 and 32/33, will be largely unaffected by Xplore's network review.
However, service 22a will see an additional journey to Strathmartine Hospital at 11.10pm.
Xplore also plans on launching a period of consultation on the 32 and 33 routes to figure out how to improve the services' reliability.
Community leaders have given a cautious welcome to the changes.
Stuart Fairweather, of the Stobswell Forum, said that moves to redirect the 23 bus along Arthurstone Terrace showed the firm was listening.
However, he said the company would have to continue listening to local people to ensure the service was fit for all.
He told the Tele: "In terms of the 23, the company has taken on board some of the concerns folk have had.
"This shows that Xplore Dundee is listening to people — but people have still got other concerns.
"However, the meeting we held earlier this year had 60 folk at it and the company got a pasting in spite of the changes they were proposing.
"It's still not quite what local people are after."
The new timetable began yesterday.
Firm 'spent a lot of time' on changes
The boss of Xplore Dundee has said she hopes passengers approve of the changes that have been rolled out.
Elsie Turbyne, managing director of the bus firm, told the Tele that the company's route planning team spent "a lot of time" consulting on the changes being implemented.
However, she said they would continue to monitor reaction to the new routes to make sure the company delivers what customers want.
She said: "With this network review, Xplore Dundee is making positive changes to improve the overall network in the city to serve our existing customers and attract new ones.
"People's travel patterns change over time, and our bus routes have to keep up with these changes. My route planning team has spent a lot of time talking to our customers and listening to what they want from their bus services.
"We have held consultation exercises with customers — in the form of public meetings, leaflet drops and on-bus surveys — about where they want the services to go.
"We appreciate that sometimes it might mean two buses to get to where they are going, but we work hard with Dundee City Council to ensure we have interchange facilities at key bus stops.
"This includes good quality bus shelters, real-time information and good quality timetables in the shelters.
"We have also spent lots of time looking at different ticketing options to ensure that customers have the cheapest deal depending on how often they use the buses.
"I hope our passengers like their new network. We will be keeping a close eye on it to make sure it delivers for our customers."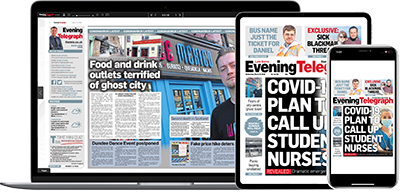 Help support quality local journalism … become a digital subscriber to the Evening Telegraph
Subscribe