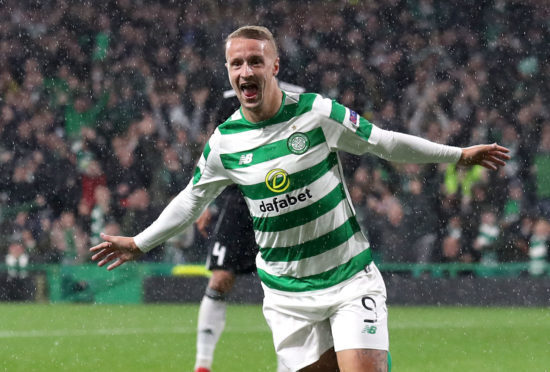 Police are investigating claims that Celtic striker Leigh Griffiths assaulted a photographer as he left a Dundee court case.
A complaint was made against the footballer by freelance cameraman Duncan McGlynn, who was snapping Griffiths after he appeared at Dundee Justice of the Peace Court on a speeding charge yesterday.
As the 28-year-old Scotland international passed Mr McGlynn, he allegedly shoved the photographer's camera into his face, leaving him with a sore nose.
Mr McGlynn reported the incident to police and is due to be interviewed by officers tomorrow.
Mr McGlynn, 22, from Edinburgh, said: "I've not been interviewed by Police Scotland as of yet. After the incident I went back to the car and filed the images and then went to the police station.
"I reported it at Dundee police HQ and was due to be getting a statement taken yesterday but officers were called away to a major incident so didn't have time.
"I live in Edinburgh so I think Lothian and Borders Division officers will be speaking to me tomorrow, and then reporting to colleagues in Dundee."
Griffiths was fined £200 and given three penalty points after a three-day trial.
He was found guilty of travelling at 62mph in the 50mph zone on the Kingsway on June 3 last year in his Mercedes.
As he left court he was asked by a reporter if it was three points he would rather not have.
Griffiths refused to answer before apparently swiping at Mr McGlynn's camera.
Hours after his court appearance, Griffiths appeared at Parkhead, where he came off the bench to score Celtic's winning goal in their Europa League game against Rosenborg.
Celtic said they were making no comment on the incident or Griffiths' guilty verdict.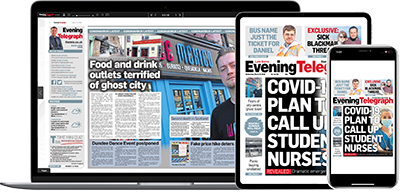 Help support quality local journalism … become a digital subscriber to the Evening Telegraph
Subscribe