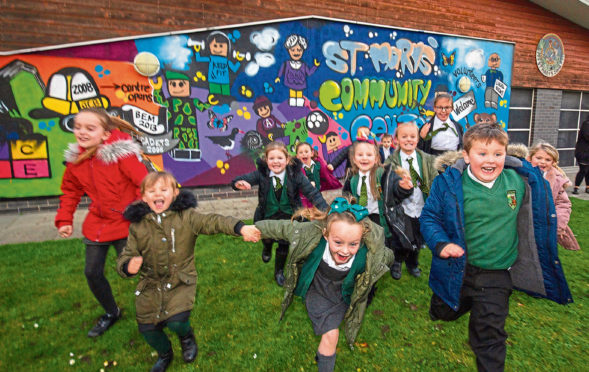 Dundee youngsters were able to celebrate after their community centre mural was unveiled.
More than 30 St Mary's children had been involved in bringing the artwork to life over recent weeks.
Despite some setbacks – the mural was vandalised – community centre chairwoman Alice Bovill, 74, said she was "delighted" with the results.
She believes the mural on St Kilda Road tells a story about hopes for the future of the centre.
She said: "I was excited to see the work that had gone into this.
"There were kids working on this who use the centre and also kids from the wider community.
"When I look at the mural, I see a story being told.
"We have a number of groups operating out of the centre at present. I really see a story being told within this mural. I'm delighted at how it looks."
It was revealed in September that work on the mural was stopped temporarily.
A 65-year-old man was charged with vandalism following the incident.