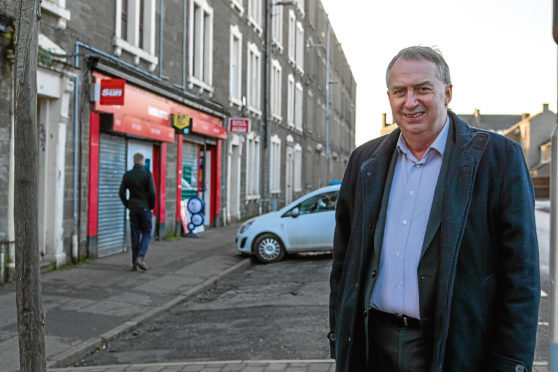 A councillor says he has received assurances that CCTV will be installed on a Dundee street, describing it as a "victory" for locals.
Residents of Dundonald Street had previously raised concerns about antisocial behaviour in the area, including drug dealing.
The subject was raised at a Maryfield Community Planning Partnership last year, prompting calls for the city council to take action in a bid to deter criminal activity in the street and the surrounding area.
Councillor Ken Lynn has now revealed that two "high-quality" dome cameras will be installed.
He said the cameras are expected to be installed by Dundee City Council's antisocial behaviour team in April.
Mr Lynn told the Tele: "CCTV is going up in Dundonald Street.
"It is going in a spot which will have a clear view of most of the street.
"I think the cameras will provide some reassurance and I hope they will deter criminal activity in the area."
Mr Lynn added: "This is a new thing for Dundonald Street and I am really pleased about it.
"It's down to the local people who approached me with their concerns — it's a victory for them.
"It's definitely happening in the near future.
"I've spoken to the antisocial behaviour team and I have it on authority from them. I have written and verbal assurances.
"Once the cameras are installed it will be a deterrent to anything kicking off."
Linda Duff, who has lived in Clepington Street for 24 years, said: "I always hear about problems down there but I have never seen any of it.
"I think putting CCTV in is a great idea.
"I do not think of it as big brother watching — it's a safety factor."
A council spokeswoman said: "Officials are looking into the CCTV proposals."
Initial concerns about the safety of the street came after an alleged robbery at a grocery store in November.
The incident is alleged to have taken place at General Stores.
Liam Thompson, 20, has been charged in connection with the alleged crime.
He is accused of assaulting Mohammad Akbar and robbing him of groceries.
During an appearance at the city's sheriff court, he made no plea and was remanded in custody.
Residents previously spoke about their concerns over antisocial behaviour in the street.
John Stott, who has lived in Dundonald Street for 11 years, said: "CCTV is a good idea. The area badly needs it."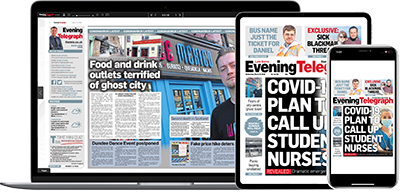 Help support quality local journalism … become a digital subscriber to the Evening Telegraph
Subscribe