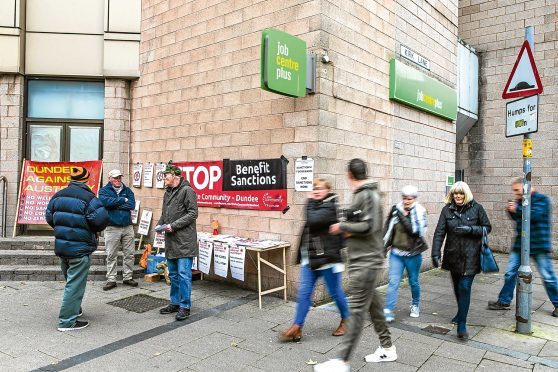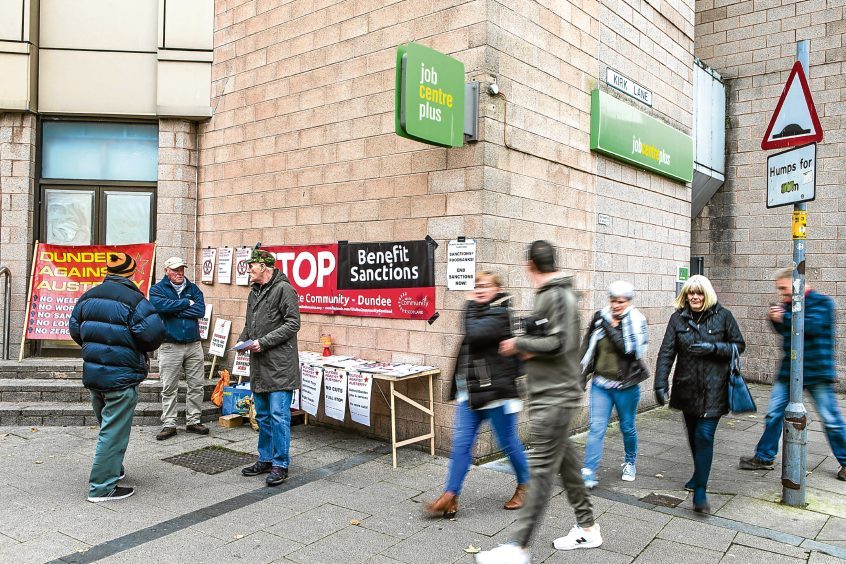 Campaigners are calling for answers after clients of Dundee's job centre were revealed as the most sanctioned in Scotland.
Jobcentre Plus, at the city's Wellgate Shopping Centre, has issued 8,999 of the measures since October 2012, with 382 handed out in the last year alone.
Critics say sanctions — stopping or cutting claimants' benefits if they fail to meet agreed commitments, or miss appointments — can plunge already vulnerable people into crisis.
Department for Work and Pensions (DWP) bosses have been urged to explain why the Dundee office has given out around 2,300 more than the second highest, Aberdeen's Ebury House, and a staggering 5% of all those issued nationwide.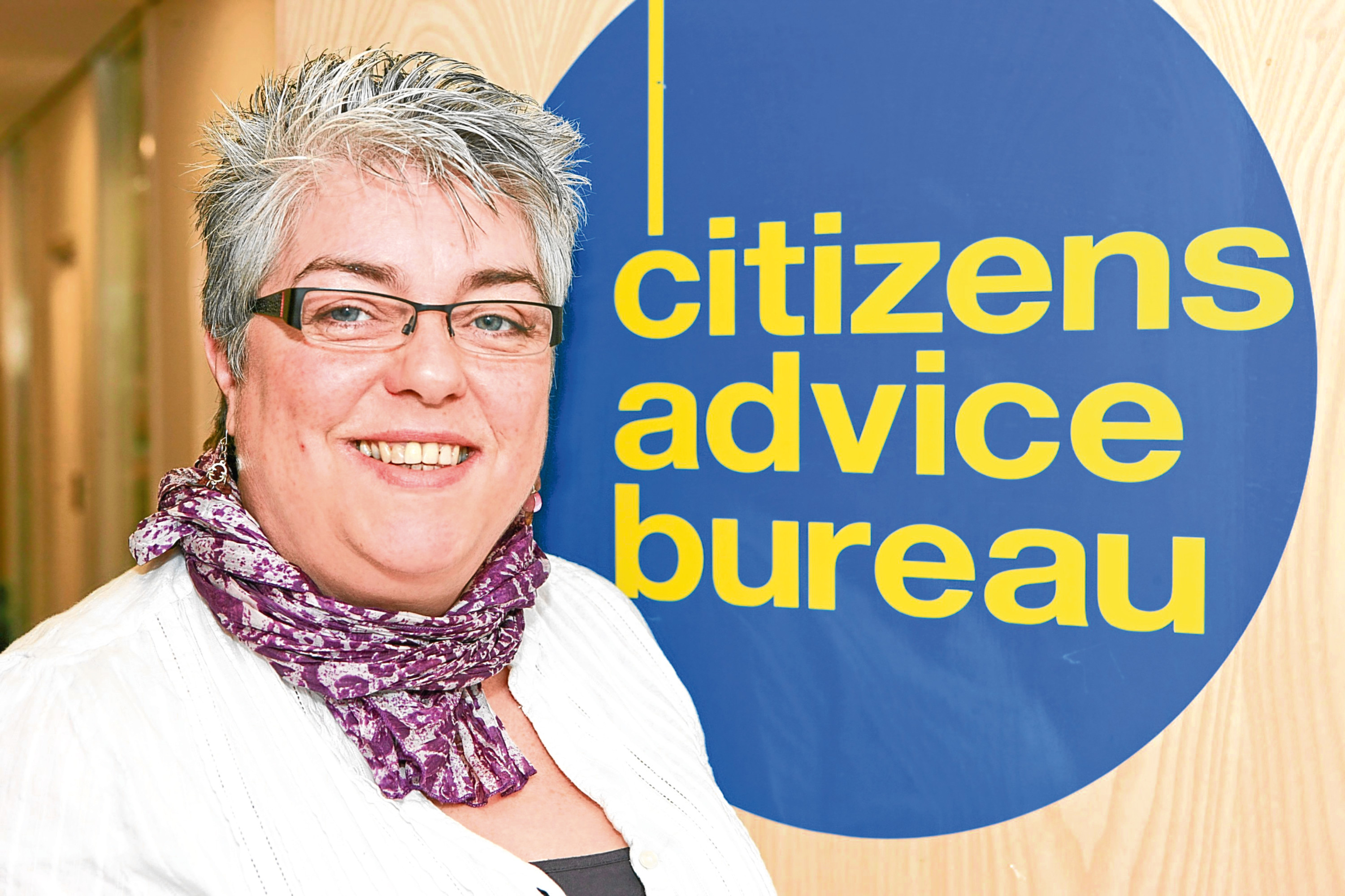 Mary Kinninmonth, director of Dundee Citizens Advice Bureau, said: "It is cause for real concern that numbers are still so much higher in Dundee.
"Sanctions have the potential to take someone who is just about getting by and topple them over the edge into homelessness and foodbank use. They must always be the very last resort.
"These decisions have the power to put people into crisis and we need to know whether these sanctions are handed out by regional interpretation or whether there is a pattern to explain these figures for Dundee."
Scottish Labour's social security spokesman Mark Griffin MSP said: "These figures are deeply disturbing. The Tory government's callous welfare reforms have hurt the poorest in society — and SNP austerity is only making that worse. This Dickensian approach to welfare must end."
The number of sanctions issued across Scotland has declined in recent years but campaigners say the most vulnerable people are still seeking out the support of charities.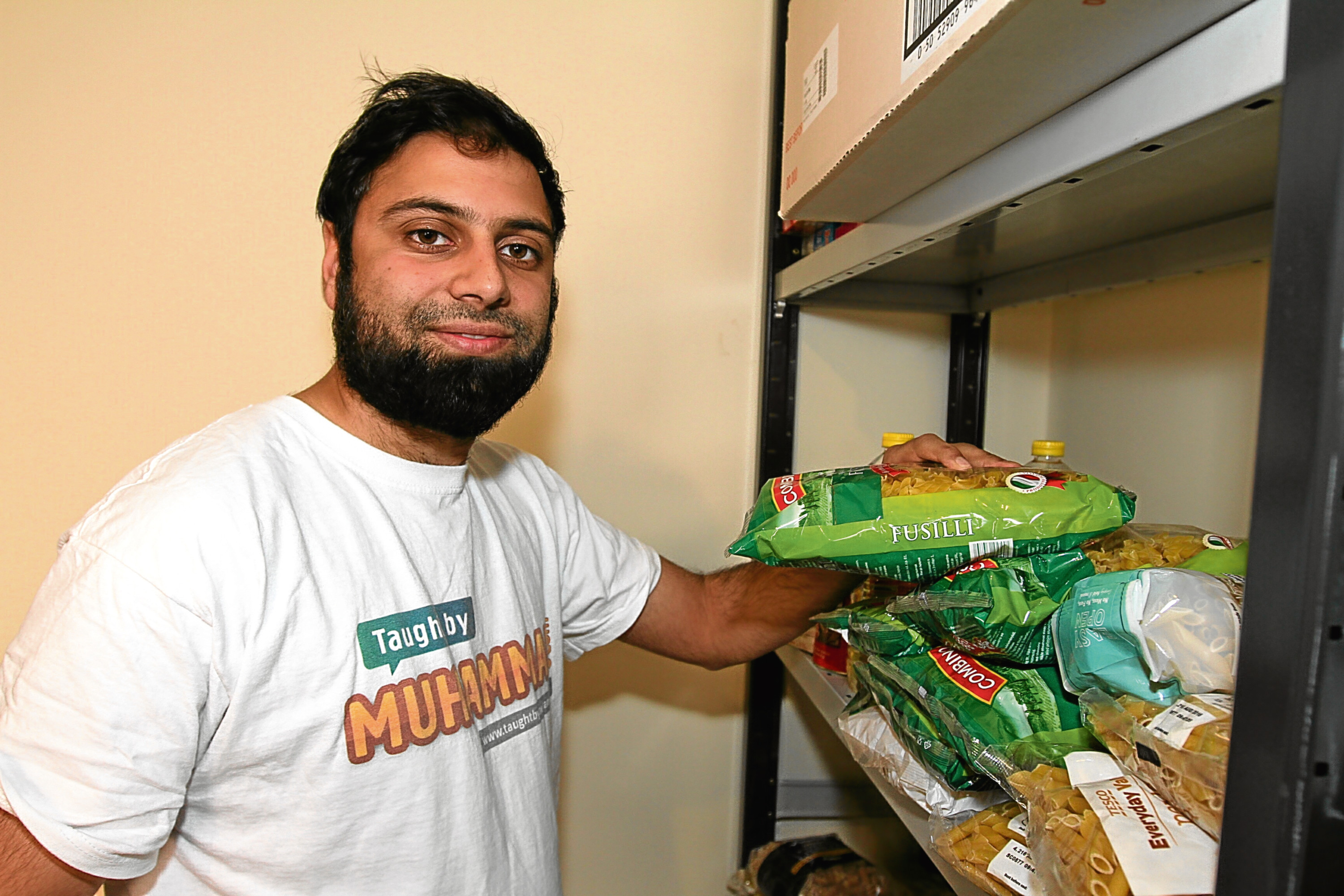 Rizwan Rafik, from Dundee's Taught By Muhammad foodbank, said: "We haven't seen any decline in the number of people coming to us — in fact, last year was our busiest winter ever.
"People's benefits are changing and when they do, they often have to wait weeks for new payments to start. When that happens, they have really difficult choices to make.
"I don't know what they would do if foodbanks couldn't step in."
A spokeswoman for the DWP said the Wellgate office remained one of the largest in Scotland and the number of sanctions handed out was a reflection of this.
She added: "Sanctions are only used in a very small percentage of cases when people fail to meet their agreed commitments in return for benefits.
"It's only fair to ask claimants to do their part, and there is a well-established system of payments available for people who need support to meet their immediate and most essential needs."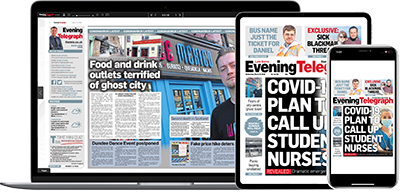 Help support quality local journalism … become a digital subscriber to the Evening Telegraph
Subscribe