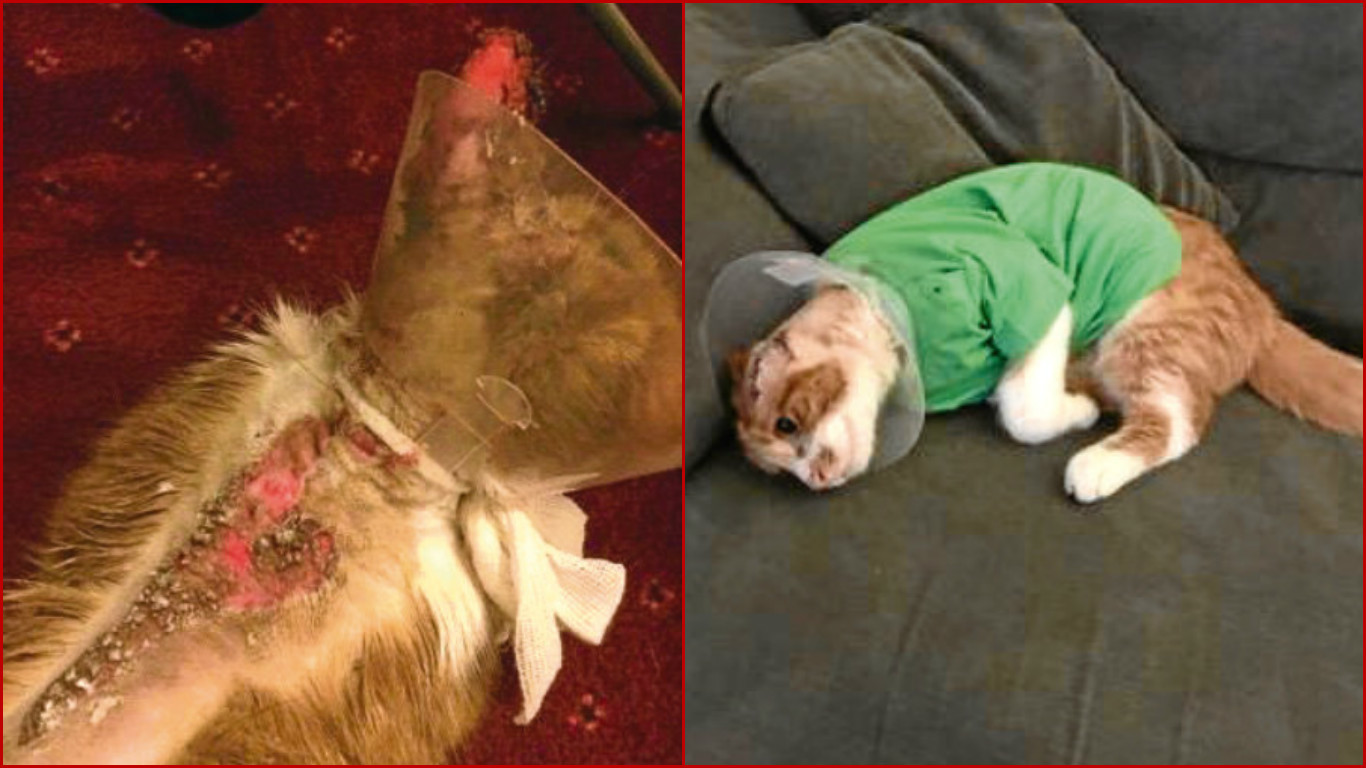 A woman has called for action after her cat was badly burned with a corrosive liquid.
Danielle Ormond's cat Jasper came home with "horrific" burns, which left him fighting for his life.
It's the second time that one of her cats has been severely injured — her cat Rory had to have an ear removed after being chemically burned.
The Tele previously told of John Blacklaws and wife Ann Marie's cat Andre being burned in what they believed was an intentional attack.
Scottish SPCA inspectors said they were aware of an spate of incidents in the Montrose area.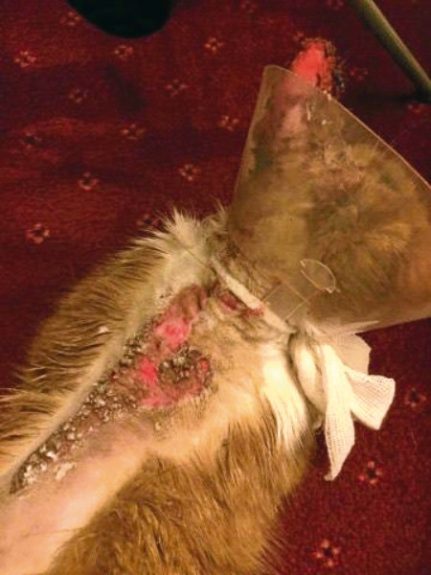 Danielle, 34, who owns a cleaning company told the Tele she fears someone is targeting cats in the Angus town.
She said: "Rory had to have his ear removed and sustained really bad burns.
"The vet told me it was a corrosive liquid.
"We have paid hundreds of pounds in vet bills.
"I am self employed and it is having a real impact on our finances.
"With Rory he was badly hurt and had to have his ear removed. Jasper was also burned badly on Monday."
Danielle said the incidents have left her children — Yvie, six, and Lola, four — "emotionally scarred".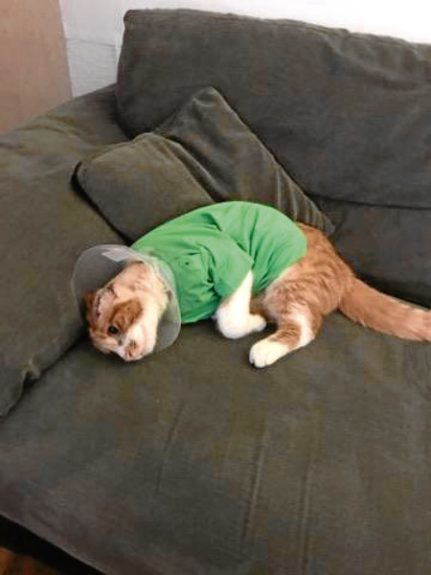 She said Yvie had to be rushed home from school with physical illness caused by stress.
She said: "We don't know how it has happened.
"We think someone is targeting cats. Having to explain to young children that their pets have been hurt like this is horrible.
"We would hate to think a neighbour is willing to do this kind of thing."
Scottish SPCA inspector Karen Cooper said: "We are aware there is a situation in the Montrose area, and the investigation is currently ongoing.
"If you do have any concerns regarding your cat's behaviour please seek immediate veterinary advice."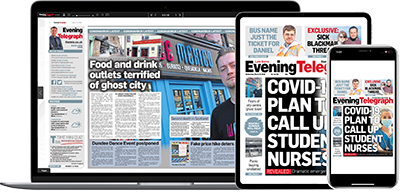 Help support quality local journalism … become a digital subscriber to the Evening Telegraph
For as little as £5.99 a month you can access all of our content, including Premium articles.
Subscribe