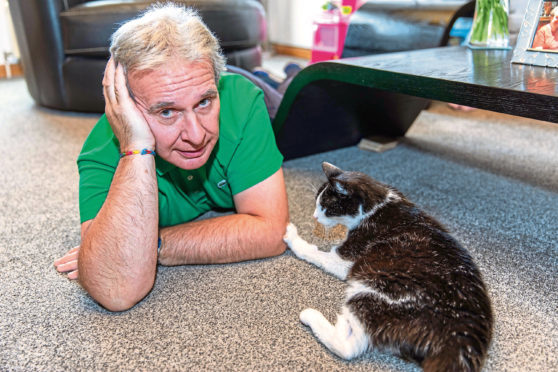 A gran has slammed the "disgusting" thugs who shot her beloved cat with an air rifle, leaving a pellet embedded in his lung that cannot be removed.
Audrey Ward, 55, said her granddaughter Indie, 7, had been left "devastated" after her pet Levi was attacked. Police have confirmed they are investigating.
Audrey said 14-year-old Levi had been out roaming the St Mary's area, but when he failed to come home she became concerned.
"He was out overnight and didn't come home, which was strange. He goes out every day but always comes home at night," she said.
"When he did come home he wasn't eating, and at first we thought it was because of the heat."
However, when tests at the vet failed to provide an explanation, Audrey and husband Andy took Levi to the PDSA centre, where an X-ray revealed the truth.
"The PDSA said Levi had been shot, and it had gone right through his liver and lodged in his chest," Audrey said.
"The vets said they couldn't operate to remove it because it was too dangerous, but said that he could survive with it.
"The police came up at the weekend and have been very good – they're taking it very seriously."
Unlicensed air weapons have been banned in Scotland since the end of 2016. Those who wish to own one now need to apply to Police Scotland for a permit.
However, despite an amnesty last month which took 1,500 illegal or unwanted firearms off of the streets of Scotland, police still fear that there are weapons out there that owners are reluctant to give up.
Audrey added: "The police were saying they know some people do have air weapons, but unless they're either licensed or handed in they can be hard to track.
"It's absolutely disgusting that someone thinks it's OK to go about shooting domestic animals.
"There's absolutely no need for it, there really isn't.
"There are poor dogs and cats out there being hurt needlessly and the people who do this need to take a good long look at themselves."
Police have issued an appeal and have asked for anyone with information to get in touch on 101 or speak to a police officer quoting reference CR/18200/18.
Information can also be submitted via Crimestoppers.
A force spokesman said: "While we appreciate it is extremely unlikely that anyone would have actually seen this happen, someone in the area must know of a person or persons with an air weapon who could potentially have done this.
"If you have heard of anyone doing this and maybe bragging about it, we would urge you to do the right thing and tell us. This isn't something to be proud of and is actually despicable."
Levi got home on Monday, having spent the weekend in the care of the PDSA, and while it's early days, Audrey believes he could be on the mend.
She said: "He's not eating yet but he's drinking water. We're taking it one day at a time."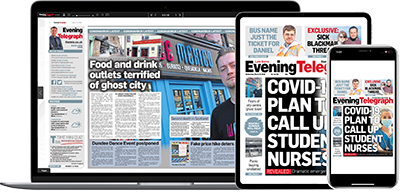 Help support quality local journalism … become a digital subscriber to the Evening Telegraph
For as little as £5.99 a month you can access all of our content, including Premium articles.
Subscribe