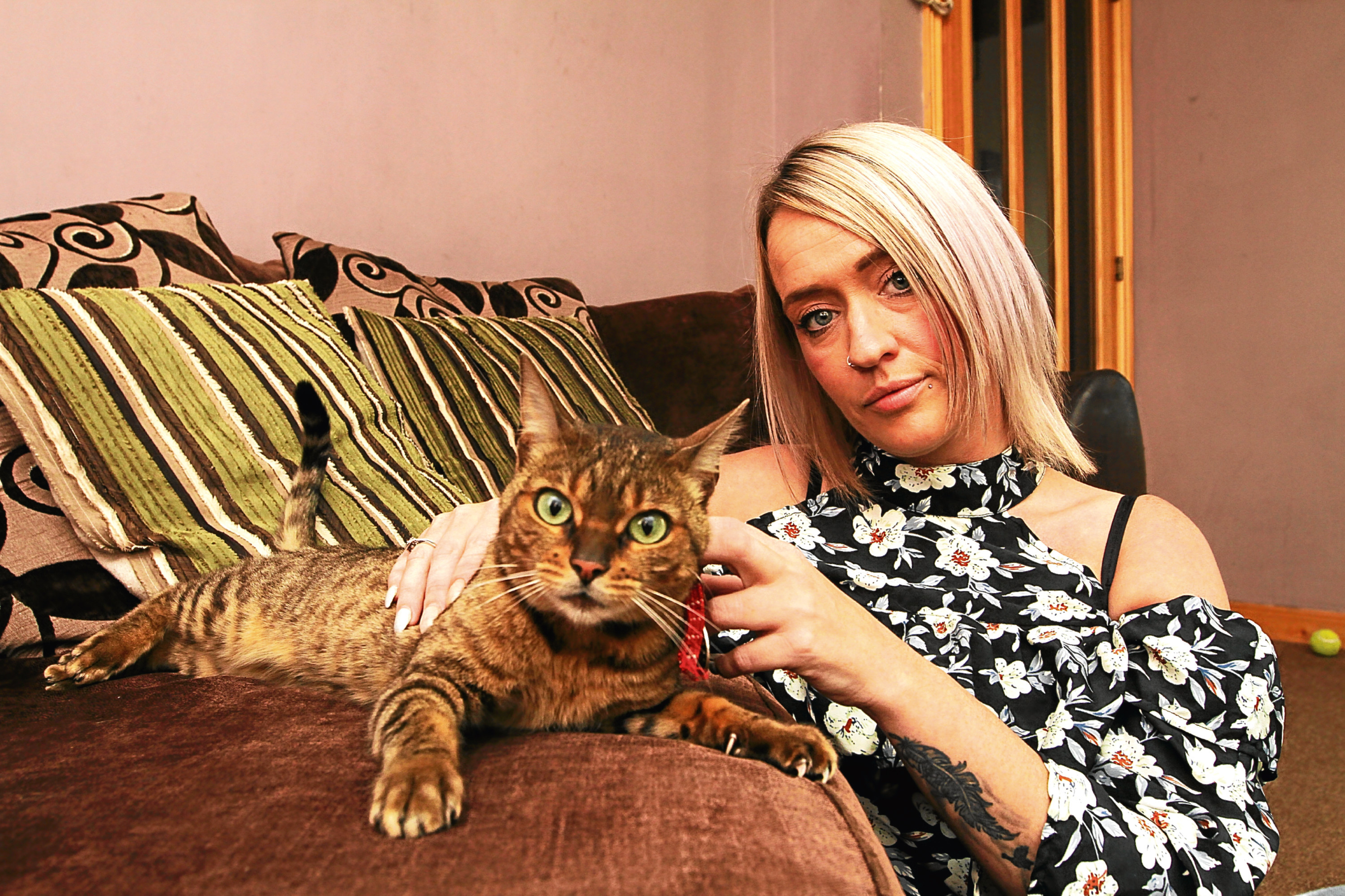 A Tayside woman has hit out at yobs who attacked her cat and caused injuries that required treatment by a vet.
Carrie-Ann Stephen, 33, was distraught when she found Puss in Boots, her four-year-old Bengal, in serious pain.
The usually friendly feline was hissing and spitting at Carrie-Ann when she went to stroke her and she soon realised it was because she was touching a badly bruised area of Puss's body.
After making further inquiries, Carrie-Ann, of Inchture, was told by two neighbours they had witnessed Puss being kicked by youths — and even hit with sticks.
Carrie-Ann said: "She had been out all night and when she came in, I touched her and she attacked me.
"Even when she was eating her dinner, she was hissing and spitting at me which was a shock because she's a really friendly cat.
"She's so placid that she even goes into the playground at the school to see the kids usually, so to see her like this was extremely unusual. I basically couldn't touch her right-hand side without her getting agitated."
Carrie-Ann took Puss to the PDSA Animal Hospital in Dundee for an assessment.
The vet said there was bad bruising and gave the injured cat strong painkillers.
The Bengal is still being given medication three times daily as a result of the attack, and now Carrie-Ann wants to speak out against animal cruelty.
She said: "The vet said she is in a lot of pain and that's why she is doing what she's doing.
"They gave her two jags at the time and she is taking painkillers three times a day but she is still in real pain.
"It seems to be her right hip up to her back. If she doesn't get better soon, we might need to go back to the vet and get an x-ray."
Carrie-Ann has warned that the police will be involved should anything like this happen again in the future.
She said: "Two neighbours told me they saw some kids hitting her with sticks and kicking her.
"They were aged eight to 13. When you look under her fur, there's a long bruise like she has been hit by a stick.
"Animal cruelty is not acceptable. If I catch a child doing this, I will not hesitate in coming to their door with the police."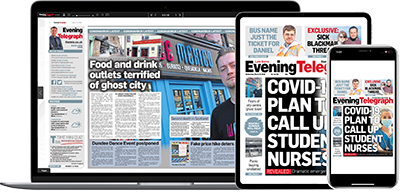 Help support quality local journalism … become a digital subscriber to the Evening Telegraph
Subscribe