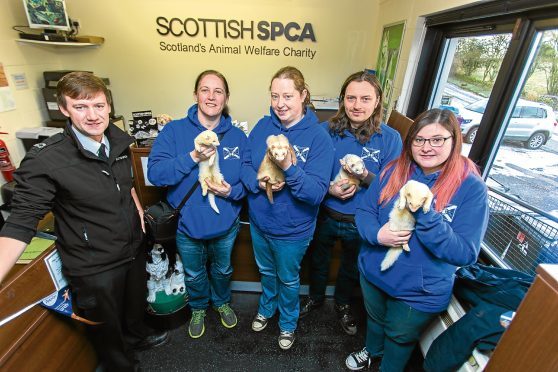 The Scottish Ferret Club raised £300 for the Scottish SPCA and used the money to purchase goods to help with the influx of ferrets they have in their care.
The high numbers at the Petterden rehoming centre by Dundee, have been caused by numerous reasons, including the end of the breeding season and working ferrets getting lost.
The club purchased large bags of food, litter, litter pans, food bowls, water bottles, toys and blankets to be used as bedding.
Started in 1998, the club runs a number of activities including ferret racing, summer and winter shows and has friendly ferrets that the public can handle.
Picture shows Dale Christie of the Scottish SPCA with ferret club members (from left) Fiona Kemp, Steph Shaw, Les Farren and Jennifer McLellan.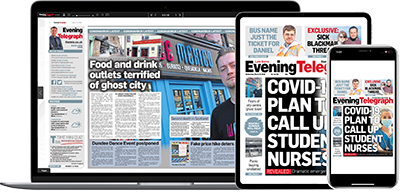 Help support quality local journalism … become a digital subscriber to the Evening Telegraph
For as little as £5.99 a month you can access all of our content, including Premium articles.
Subscribe