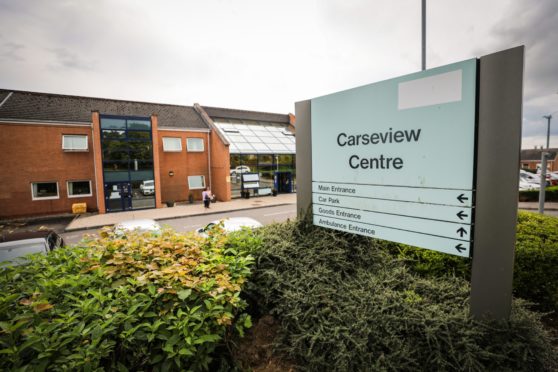 Patients are to be discharged early from hospitals in Tayside to free up beds for coronavirus patients.
A well-placed source has revealed to the Tele that both Carseview and Ninewells will discharge patients early, as well as other facilities.
The NHS is expected to struggle with demand as the virus continues to spread and infect more and more people.
---
---
The source said: "This drastic move is being taken as I understand that the authorities are expecting a possible influx of more coronavirus cases in the area and beds have to be made ready in preparation for that eventuality."
It is understood local health bosses have been instructed to minimise delays in discharges to create more capacity.
Kevin Keenan leader of the Dundee City Council  Labour group, said: "We are in uncharted waters and we would urge everyone to take and action all the national advice given to keep you and your families safe."
Tayside Contracts accused of gross negligence due to staff's coronavirus concerns
He added: "As councillors, we have been trying to respond directly to individuals as normal. However we must all accept its not business as usual as many staff are off and others are being deployed as council implements its resilience strategies.
"Our council has its role to play in partnership with health to meet our country's objectives of keeping the health service safe and able to cope should the Covid-19 virus reach predicted peaks
"The Labour Group were concerned when they were advised that patients were being discharged early from Carseview hospital."
POLL: Do you agree with government 'lockdown' imposed due to coronavirus pandemic?
Gillian Murray, whose uncle David Ramsay took his own life after he was refused admission to Carseview, said she was gobsmacked by the news.
She said: "I can totally appreciate the huge strain the NHS is under just now and there are no easy answers but we need to know what support is going to be given to those patients who are being discharged early?
"I understand there is a pandemic but we can't lose our humanity – mental health patients lives aren't expendable."
Dundee BT staff claim they are still working as normal during coronavirus pandemic
Holyrood Health Secretary Jeane Freeman said that "even with the unprecedented measures that are now in place, we will not escape the impact of Covid-19".
Ms Freeman said the board's emergency mobilisation plans would "maximise intensive care capacity while seeking to maintain essential services, such as emergency, cancer and maternity care".
The MSP added: "We are well advanced in our work to double our intensive care unit capacity to 360 beds. Facilities have been repurposed, staff are being trained and beds are being freed up."
From the Editor: The Tele is on your side — that's why we're offering our ePaper FREE for three months