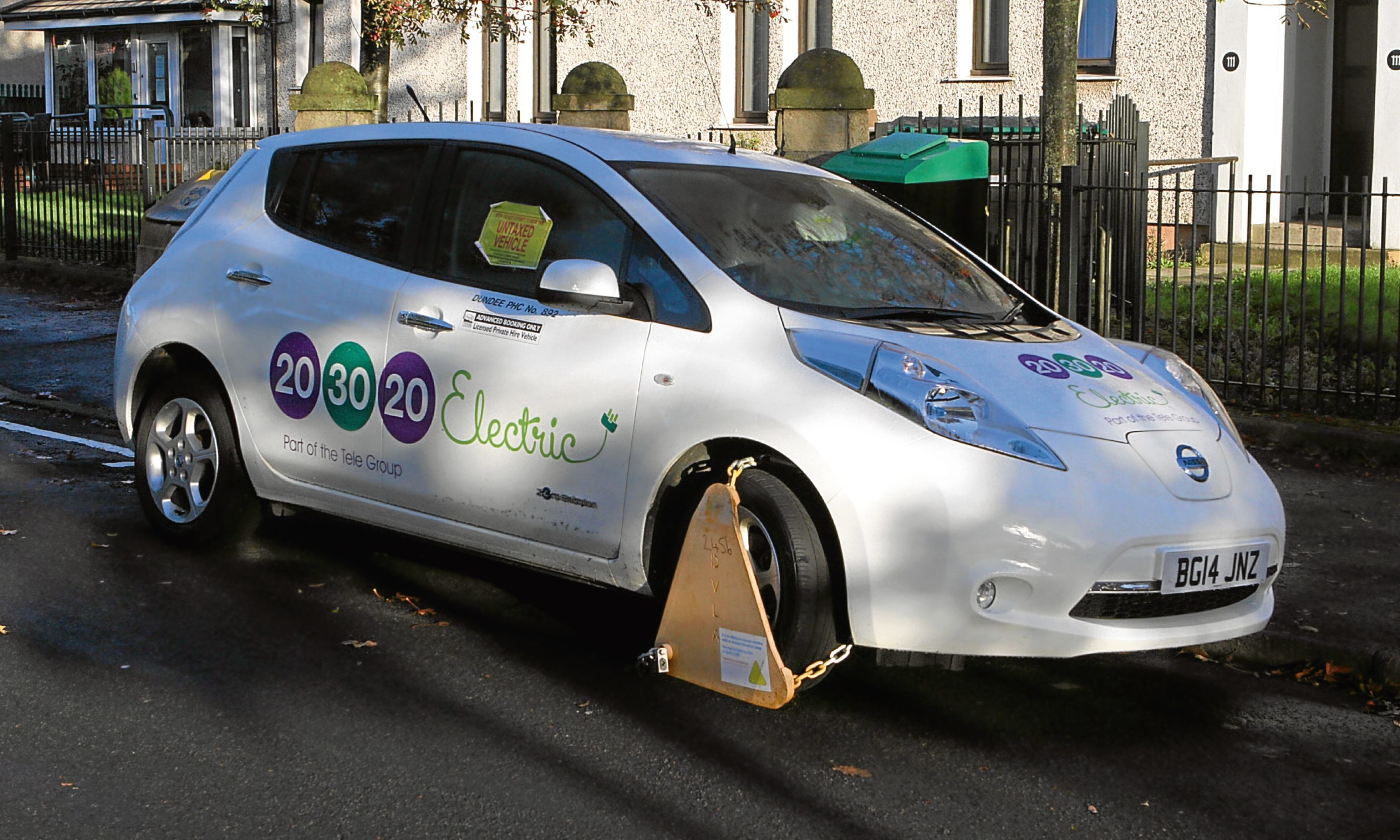 A crackdown on untaxed vehicles has seen 20 cars clamped in Dundee.
Agents acting on behalf of the Driver and Vehicle Licensing Agency (DVLA) imposed the enforcement measures this week, with the owners now facing fees of up to £260 to have their vehicles released.
However, further charges of £21 per day can be applied if the vehicle is taken into storage.
Clamped vehicles were spotted at locations including the Kingsway and Greendykes Road.
A DVLA spokesman said: "We can confirm that 20 untaxed vehicles have been clamped in Dundee since Monday.
"It is right that we take action against those who don't tax their vehicles and then drive them otherwise it wouldn't be fair to those who do the right thing."
Among the vehicles clamped was a taxi on Kingsway East, between the Pitkerro Road and Mid Craigie roundabouts.
The vehicle is operated through Dundee Private Hire Ltd, in Isla Street.
However, Dougie Inglis, who works for the firm and whose father is the managing director, said the car was owned by a self-employed driver, and it was not the responsibility of the company to tax the vehicle.
He added: "The car is electric and exempt from road tax.
"We think the driver has failed to register it as exempt with the DVLA."
The car's owner could not be reached for comment.
The DVLA spokesman added: "Clamping is one of a range of measures we use to make sure these untaxed vehicles are not driven on the road.
"Where we clamp an untaxed vehicle the motorist will have to pay a release fee of £100 and, if they cannot show that the vehicle has been taxed, a surety fee of £160.
"The surety fee is refunded if the motorist is able to show that the vehicle has been taxed within 15 days of the vehicle's release.
"If the release fee has not been paid within 24 hours then we'll impound the vehicle.
"The release fee will then rise to £200 and there will be a storage charge of £21 per day.
"Again, a surety fee of £160 must be paid if the motorist cannot show that the vehicle has been taxed."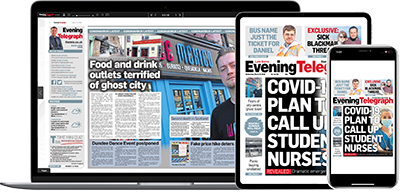 Help support quality local journalism … become a digital subscriber to the Evening Telegraph
For as little as £5.99 a month you can access all of our content, including Premium articles.
Subscribe