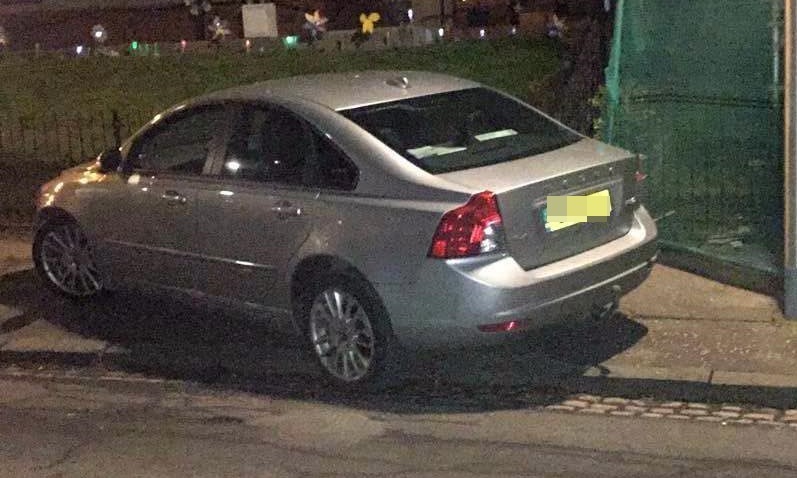 Residents have hit out at football fans they blame for "horrendous" parking problems on their street.
People living in Fleming Gardens South, not far from Dens Park and Tannadice, have complained that on match days fans are abandoning cars or parking inconsiderately in order to attend the games.
The most recent instance came on Wednesday night, when Dundee played at home to Partick Thistle.
A car was pictured parked diagonally across a pavement, with one local claiming a man had "abandoned" his vehicle to go to the match.
A councillor insisted the local authority was working "vigorously" to try to address the problems.
Maria Deick, 72, who has lived in the area for 15 years, said residents got frustrated on match days. She said: "When the bigger clubs are playing, you notice a big impact on the street.
"Fans are trying to get to the match as quickly as possible and are sometimes parking in disabled spaces. Because it's so busy, I don't think they even notice the markings."
Lana Black, 34, a bank worker said: "The parking can be horrendous on match days.
"We have to park miles away from the house, which can be a real frustration with a younger child."
Rosemary Johnstone, 65, a retail worker, added: "In general, there is a problem with parking in the area but Wednesday night during the match I had to park on the pavement.
"If Dundee moves to Camperdown we might not have as many issues."
Bryony Ogilvie, 24, a student, said: "Parking can be a little bit tight on match days, especially when cars park on both sides of the street — there is also construction work going on at the moment within the street which doesn't help. It's just part and parcel of living near a football stadium."
Another resident added: "Last night was particularly busy — they had cones out but maybe they could bring in wardens."
Jimmy Black, a councillor for the area, said there was no short-term fix to the problem.
He said: "This has been going on for years — we've had regular discussions with the transport department and I have made suggestions. I know the parking team is working on trying to improve the situation but there are a lot of inconsiderate drivers out there.
"They've got systems in place to ensure residents can park during matches but it's not 100% efficient.
"Change is on the way with more sophisticated parking in the future but at the moment we're still writing registration numbers on scrap bits of paper.
"I don't have much hope for residents in the short term but our staff will be working vigorously to try to address this."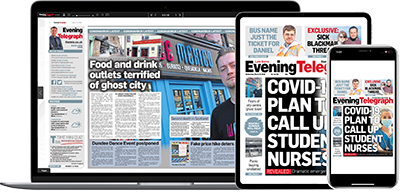 Help support quality local journalism … become a digital subscriber to the Evening Telegraph
Subscribe