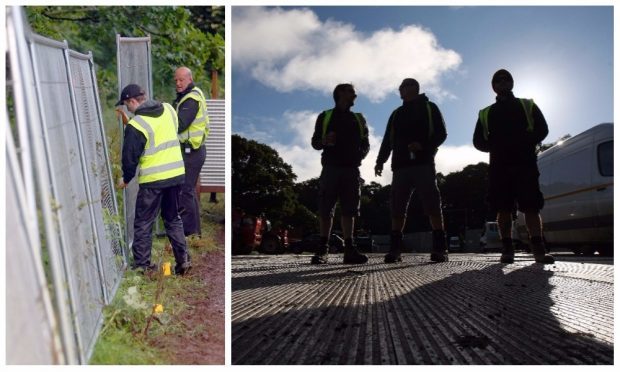 Revellers have been advised to "be prepared" for all conditions at Carnival Fifty Six — with forecasters predicting changeable weather.
The first bands will appear on stage at the Dundee event at midday on Saturday — with the box office opening at 11am and the gates around 12pm.
Festival-goers will be entertained by more than 100 artists across seven stages during the two days at Camperdown Park, with Basement Jaxx and Rudimental among the headliners.
Forecasters at the Met Office said that although the temperature could rise into the low 20s, waterproof clothing was recommended.
A spokeswoman said: "It's likely that we will see a bit of everything weather-wise. Saturday looks set to be fairly sunny, but a bit breezy and perhaps a few showers first thing, which look likely to start overnight and into the morning.
"Then the temperature looks likely to rise, but with these sunny spells and increase in temperature, you can't rule out the odd shower. Sunday looks like it will be similar.
"Dundee will be getting a mixture of sunshine and showers, but it should in the main be dry.
"People should be prepared for it being sunny and warm, with temperatures in the high teens or low 20s. But we can't be sure there won't be a few periods of rain, so waterproof clothes are a good idea."
The festival is set to be the biggest music event in the city since Radio 1's Big Weekend at Camperdown in 2006, with 15,000 set to descend on Camperdown Park over the two days.
The main stage build started on Tuesday and is due to be completed by Thursday, while the big wheel has also started to go up.
Festival director Craig Blyth said the full site will be finished by Friday.
He said: "The site is looking amazing. Despite the rain, the site drains really well. Camperdown Park is being fully transformed. We can't wait to get the gates open on Saturday to show everyone."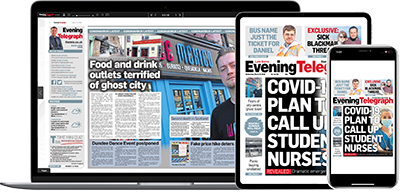 Help support quality local journalism … become a digital subscriber to the Evening Telegraph
Subscribe