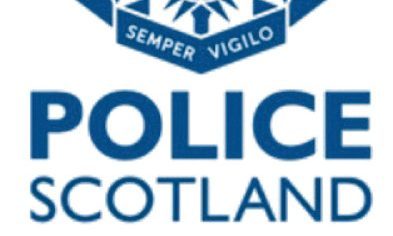 Thieves stole a caravan from a Dundee car dealership in an "organised" raid.
The caravan — a white and green Abbey Vogue GTS 517 worth between £6,000-£8,000 — was stolen from Struans Motor Village at Jack Martin Way in the north-east of the city.
Ron Miller, group aftersales manager at Struans, has urged anyone who has seen the caravan to come forward.
He said: "Unfortunately we don't have CCTV — although we're actually doing a lot of building work just now, part of which is the installation of a whole new security system.
"The caravan was temporarily parked in the compound at the rear of the premises."
Mr Miller said that whoever stole the caravan had been prepared.
He added: "It's difficult to say who is behind the theft — but it's definitely somebody who is organised and waited for an opportune moment.
"They would have needed a towbar in order to pull the caravan out of the compound."
Mr Miller said the theft of the caravan was the latest in a number of incidents that have dogged the dealership.
He added: "We have had a spate of thefts recently in which things such as tyres and alloy wheels have been taken — nothing drastic.
"But this wasn't kids — I definitely think we have been targeted.
"The problem is the caravan was parked at the rear of our premises.
"We could all be working round the front and not know.
"I think someone has gone round the back, seen the caravan and then targeted it.
"But our new security system will put a stop to that.
"There will be CCTV and alarms but unfortunately they are not yet in place."
Mr Miller added: "If anyone has seen the caravan, please get in touch with the police."
A Police Scotland spokeswoman said: "We are making inquiries after a caravan was stolen from Struans Motor Village at Jack Martin Way in Dundee some time between 6pm on Friday April 14 and 8am on Saturday April 15.
"The caravan is described as being white and green in colour.
"Anyone with any information is asked to contact Tayside Division."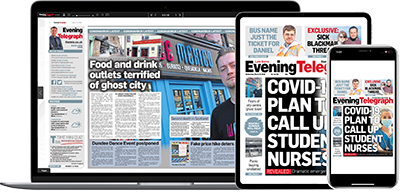 Help support quality local journalism … become a digital subscriber to the Evening Telegraph
Subscribe