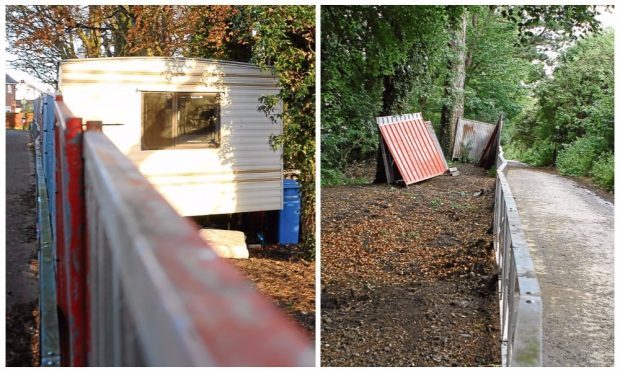 An 11-month row over a caravan parked on land in Broughty Ferry has finally come to an end.
The "unauthorised" mobile home appeared near the Seven Arches in North Balmossie Street in September.
A woman living in the caravan claimed it was legally allowed to be there and said she intended to apply for planning permission to build a permanent home on the land.
But it appears the owner backed down and removed the mobile home over the weekend.
It had been at the centre of controversy, with locals complaining the area looked like "an army compound" with a huge metal fence surrounding it.
Broughty Ferry Community Council planning secretary John Watson said: "We were aware there was something going on and it's a substantial relief the caravan has now gone.
"I've no doubt it will be a huge relief for the authorities too, because it has been dragging on.
"I hope the site now returns to the natural and beautiful state it was before."
Mr Watson said it was hard to know whether lessons could be learned for the future about illegal encampments.
He added: "My information is that the caravan appeared without warning and it's very difficult to predict these sorts of situations.
"There is legislation in place to cope with such incidents but the workings are long and protracted before it can be forced to happen."
Ferry councillor Craig Duncan said: "What I've been told is that those living at the site asked the council to remove the bollards so they could leave and it appears the caravan has indeed now gone.
"Whether the owner has decided to move on their own, or whether it's because they were told they have to leave, I don't know.
"Hopefully the area can be returned to the condition it was in before all this happened. It's all been a bit of a saga.
"It's been a vexatious issue which has been long-running and has involved all agencies.
"I don't know if there are lessons to be learned but it's something I'm going to look into."
A Dundee City Council spokesman said: "The council had taken enforcement action and this has been complied with.
"We are now waiting for the owner to take away the hardstanding and their fencing."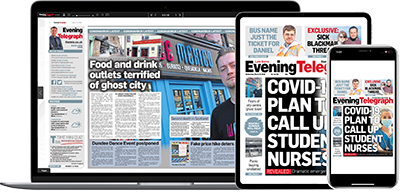 Help support quality local journalism … become a digital subscriber to the Evening Telegraph
Subscribe