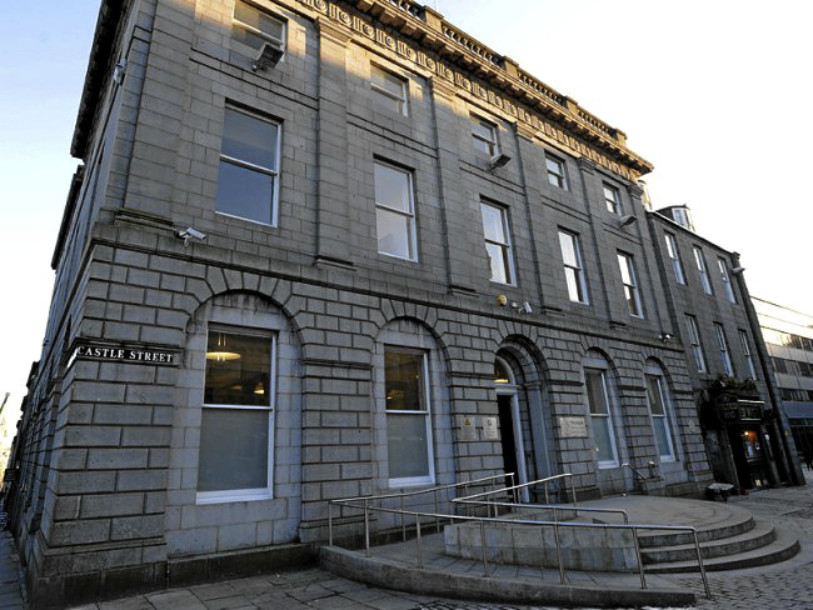 A man accused of conspiring to set fire to a car he believed belonged to a policeman admitted he'd torched the vehicle for money to put his son through nursery, a trial has heard.
But Craig Guest, 32, of Nelson Street, Dundee, claimed he didn't know who the car had belonged to.
The High Court in Aberdeen, pictured, was played footage of Guest being interviewed by DS Robin Sim, of the Organised Crime and Counter Terrorism Unit (OCCTU), about the alleged fireraising on June 23 2014 in the Ballumbie area.
The court heard that when Guest was apprehended by officers at his property on July 10 2014, he said: "I don't know what you're talking about."
Guest would go onto admit to DS Sim he had read about the alleged fireraising in the Evening Telegraph.
Guest said in the same interview that on the day of the alleged fireraising, he and his girlfriend had fallen out and had gone for a long drive between 2am and 4am because they were agitated.
He said they frequently had to pull over in the Kellas Road area, near Ballumbie, because she was too upset to drive and he was too angry. However, he claimed not to know the street where PC David Farr lived.
But he then admitted in a second interview that he had set a car on fire. He said he'd been dropped off nearby by his girlfriend, adding: "I have to take it on the chin."
When asked where he got the petrol from, Guest said: "It was out of a lawnmower. I put it in the back seat (of his girlfriend's car)."
When asked how he lit the petrol, Guest answered: "A lighter." The officer asked Guest where he had poured the petrol on the officer's wife's car, and he replied: "The dash." The officer said: "You mean the bonnet?" Guest replied: "Yes."
When asked what his motive was, Guest replied: "Money," and added: "I didn't know it was a copper's car. I can't afford to keep my wee boy in nursery. I would do anything to pay off debt."
Guest claimed in his interview that his girlfriend was none the wiser about what he'd done.
William Handy, 53, of Middlebank Holding, Errol, is accused of conspiring with Guest to set fire to a car that they believed belonged to Mr Farr. Both men deny the charge, along with a further charge that they both set the car on fire.
A third charge of instructing phone shop staff to transfer data from one device to another, and buying another phone to avoid detection and prosecution is also denied by the pair.
The court was relayed footage alleging to show both men entering the O2 shop at the Overgate on June 25.
The court was told that police officers later recovered data from Guest's old phone which showed a message sent from the device on June 21 — two days before the alleged fireraising — which stated: "The area was empty upon arrival last night." It's claimed a reply came back from Handy's phone three minutes later, saying: "That is strange. Both out???"
The trial continues.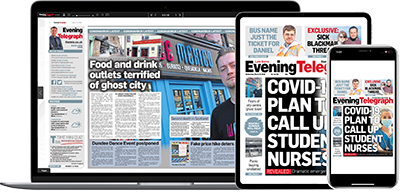 Help support quality local journalism … become a digital subscriber to the Evening Telegraph
Subscribe