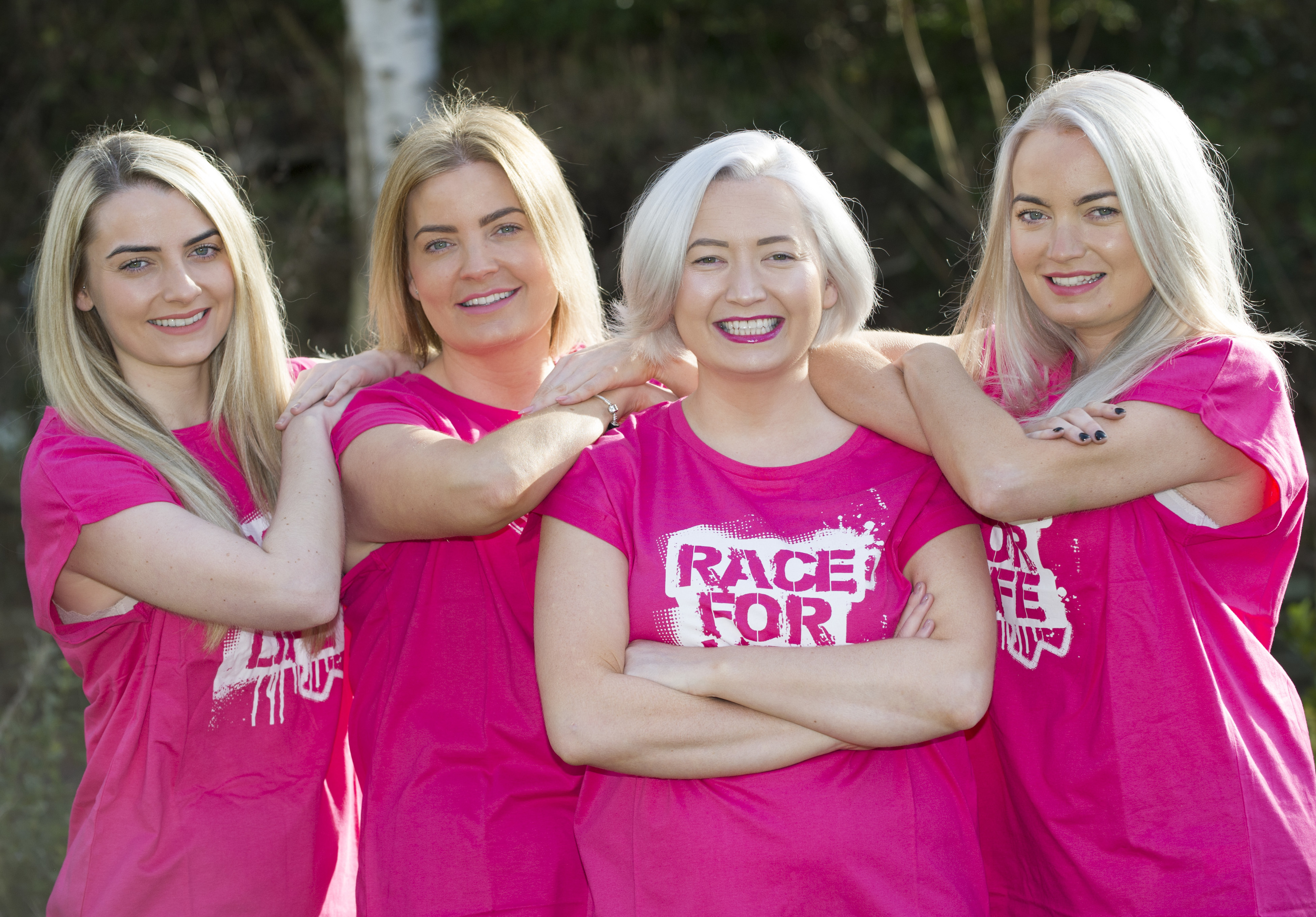 On Friday September 13 2013, at the age of just 26, Rachel Gibson was told she had breast cancer.
But nearly three years on, as one of the youngest breast cancer survivors in Scotland, she is the star of Cancer Research UK's Race for Life campaign, which comes to Dundee on Saturday.
Rachel, now 28, from Broughty Ferry, vividly recalls late summer 2013 when she visited her GP with back, hip and stomach pain as well as exhaustion.
She was referred to Ninewells Hospital for tests. Doctors broke the news that Rachel had a tumour in her left breast and the cancer had spread to her right hip.
She recalled: "It felt like a blur. I'm really close to my family so my mum and dad were there for me and so were my sisters. The night after I was diagnosed, my sisters came up to the hospital where we ate pizza and chatted, just like an ordinary Saturday night."
Rachel endured a week of radiotherapy and six rounds of chemotherapy.
Her hair started falling out after the second session and by Christmas, Rachel was anxious to get to the end of her treatment. A night out with her sisters and best friends marked the final chemotherapy session on January 17 2014.
Rachel now takes the breast cancer drug herceptin every three weeks.
Since her diagnosis, she has been making every second count, visiting Paris and New York as well as walking the Great Wall of China, raising an amazing £8,700 for breast cancer charity Coppafeel.
Rachel added: "Cancer has changed me. Before I got cancer I was young and often lived life like I was invincible, like nothing could touch me.
"I could sometimes get caught up with petty things. Now I'm more positive and embrace every single opportunity that comes my way."
Rachel will be sounding the air horn at the Race for Life Pretty Muddy event at Camperdown Park this weekend, a gruelling 5km course with mud-splattered obstacles like scramble nets and an inflatable slide with a mud pit at the bottom.
More than 4,000 women have signed up for Pretty Muddy Dundee on Saturday and more than 1,000 for Race for Life on Sunday.
Rachel and Team Prosecco, which consists of her sisters Angela, 34, Jenna, 31, and Lauren, 23, have raised £800 for Cancer Research UK.
She said: "I feel so proud to be part of a powerful, passionate pink army of women at the frontline in the fight against cancer.
"To anyone going through cancer, I'd say ask questions, don't be afraid and surround yourself with the very best people, the special people in your life who you know will always be there to carry you through it."
Lisa Adams, Cancer Research UK spokeswoman for Scotland, said: "Taking part is about being part of a collective force of powerful women of all ages leading the charge against cancer."