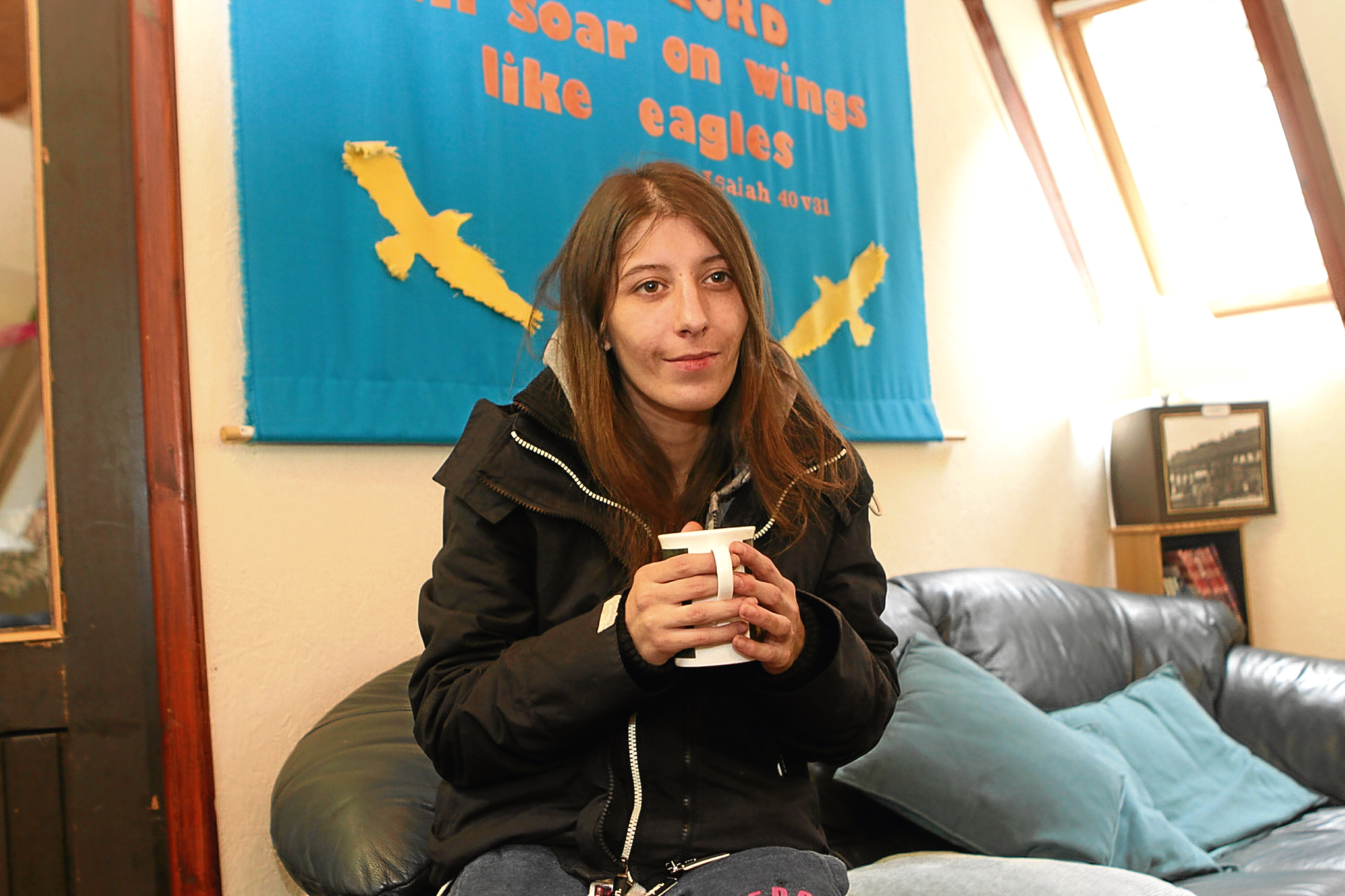 Shelly Clark is a heroin addict — and she's disgusted with herself.
The 28-year-old, who lives in the Hilltown, wishes she wasn't an addict, but says the situation is now beyond her control.
"Once upon a time I had a choice and I made the wrong choice," said Shelly.
"Now however, heroin, which is pure evil, has robbed me of the ability to make what would obviously be the right choice — to stop using it.
"It has also robbed me of any chance of a normal life, my family and my child.
"Nearly every penny I have goes on drugs and I'm totally disgusted with myself."
Shelly received £125 of benefit money on Tuesday of last week to last her a fortnight.
But by that night it was all gone — £60 on heroin, £30 on another drug, £20 paying back a loan and £5 on tobacco. She said: "That's left me with £10 for a few basic necessities and now all I'm thinking about is how I will afford my next hit.
"By making the decision to speak out I hope that I can maybe encourage at least one other young person in Dundee to make the right first initial decision and say no to drugs of any kind."
Shelly said she had to think long and hard about being identified because of the huge stigma that goes with being an addict.
But she said: "The time has come for people like me to stand up and tell it like it is and it isn't good."
Shelly was speaking as a new report revealed that drugs played a part in the deaths of 66 people in Tayside in 2015. The Tele has gone behind the facts and figures and spoken to the very people who are affected by drugs — and also to those who are left to pick up the pieces.
Shelly first started taking drugs when she was 15 and going out with an older boy who was a user.
"I know now how stupid I was but it happened, sadly. It's too easy in Dundee to get access to drugs and I was happy to use them."
Shelly said she has done some dreadful things in her life to fund her drug habit, which has been all-consuming for her at different times in her life.
She said: "I've been in jail four times — the last time was for 28 months for assault and robbery. I'm not saying that as some kind of warped boast, but because I need people to understand that's how low drugs can take you.
"I don't want to live like this and I don't anyone else to live like this.
"I have had times when I've gone cold turkey and it's horrific — the hot and cold sweats, the aching limbs and the complete inability to sleep. You basically feel terrible and it's at that point that a lot of addicts give up."
Shelly said she had tried to get help from the various centres in Dundee but so far nothing was working for her. She said: "The bottom line is that people need to be educated not to start taking drugs in the first place because for many people once you start there is no going back.
"I don't believe you should decriminalise or legalise drugs — that will only make some people think it's OK and they will do it more than ever because there's nothing to stop them.
"I would hope that, by listening to people like me who know how bad our lives are, they would not make the same mistakes. They need to understand how dreadful life is as an addict and learn that it's just not worth it."
Chairman of Dundee's Fairness Commission Jimmy Black said that Shelly had been brave to speak out — particularly as stigma was a huge issue.
He said: "The Fairness Commission discussed that stigma was a major factor in several issues in Dundee.
"No one is more stigmatised than a drug user. People see drug addicts as a nuisance and they see drug addiction as self inflicted.
"As a result there is less willingness to help recovering drug addicts get clean.
"Drug addicts need our help to become useful members of society again."
n ON Monday, the Tele speaks to a city charity worker who sees first-hand the drugs problem blighting Dundee.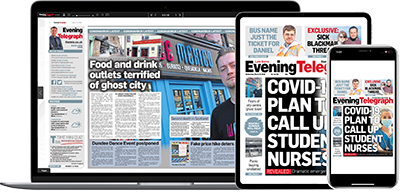 Help support quality local journalism … become a digital subscriber to the Evening Telegraph
Subscribe