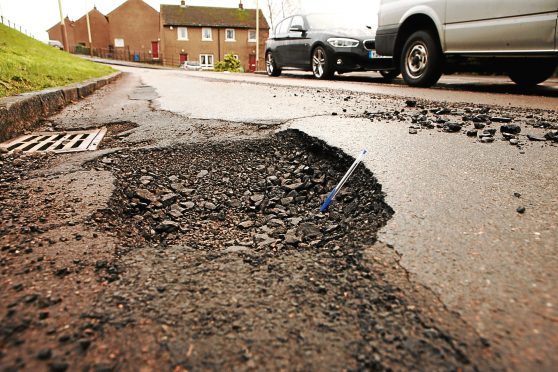 Communities in Dundee are set to have more say on how money is spent in their area.
New plans put forward by council bosses will see £1.2 million of public money poured into a Community Infrastructure Fund (CIF), divided equally among the city's eight wards.
How that funding is spent would be decided by a community vote.
According to a report by Dundee City Council's neighbourhood services boss Elaine Zwirlein and communities chief David Simpson, the CIF could be spent by residents on infrastructure works, such as road and pothole repairs and footway improvements.
However, it could also be used for capital spending works such as buildings, other one-off projects, or to accelerate existing works.
The report stated: "It is intended that proposals identified to go to a community vote should not replace current budget commitments.
"However, consideration will be given to enhancing existing proposals or to accelerate work, if such work has been identified as a community priority.
"Ultimately, the final decision on works to be funded by CIF will rest with the local community."
Community leaders told the Tele they were interested in the idea, but wanted more detail on how it would work.
Stella Carrington, of Charleston Tenants' and Residents' Association, said: "There are a lot of things around here that some of the communities like mine have thought about over the years, so this is a very interesting idea.
"However, I'm waiting to see how they're going to roll it out.
"How will everyone get a say and how will you work out what the most important things are to people?"
Bill Newcombe, chairman of the City Centre and Harbour Community Council, said: "There will be lots of little things that have meaning for local residents that normally would be too small for the council to consider.
"The idea that if it's available people can make a pitch for some of the funding is quite beneficial.
"As long as it's well thought-out and the rules are clear, and as long as everyone is playing by the same rules, I would support it."
The CIF is a test case of "participatory budgeting" in Dundee. The practice originated in Brazil in 1989.
Recent legislation passed in Holyrood has also required councils to introduce "participation requests".
These will allow community groups to formally highlight local issues with their local authority.
Dundee City Council is set to discuss participation requests and the Community Infrastructure Fund at a committee meeting next week.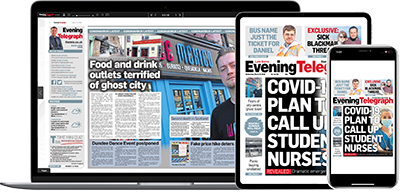 Help support quality local journalism … become a digital subscriber to the Evening Telegraph
Subscribe