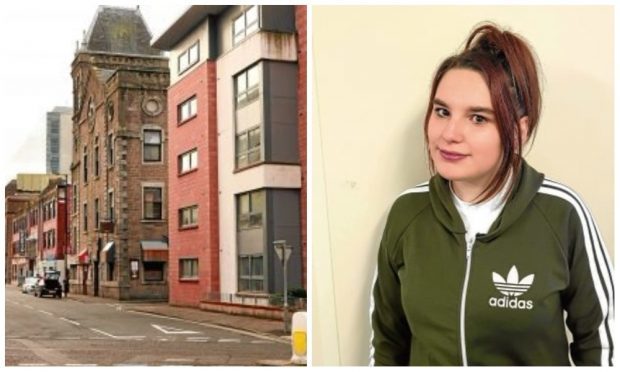 A Dundee teenager who has suffered from severe depression and suicidal thoughts is hoping to track down an inspirational taxi driver who she says turned her life around.
Chloe Wagener, 17, wants to thank the mystery driver who took her home Tuesday morning, having picked her up outside the Corfu Kebabs takeaway in North Lindsay Street at 1.45am.
The life skills student, from Fintry, said she has been dealing with a number of mental health problems in recent years, including depression and anxiety.
These have been brought on by a number of events in her life such as family bereavements and illnesses, and having been a victim of bullying.
It was an outpouring of all of this to the selfless cabbie, she says, that caused her to have a change of heart.
She said: "We began talking and I just started to tell him about all the things that have been happening in my life.
"He started speaking back to me and said: 'Do you know something? I've been through the same'.
"He gave me really good advice, telling me about what he had been through, telling me I was young and that there was a light at the end of the tunnel."
Chloe said she had made multiple attempts on her own life and had resorted to self-harm. She thinks she has attended the mental health unit at Carseview as many as 10 times in recent years.
However, she said that the taxi driver's advice had given her a new perspective.
"He said that trying to take your own life wasn't worth it, saying: 'What happens if you do end your life, how does that affect other people?'
"It made me realise that if I was to end my life I would be missed a lot.
"He gave me advice that has changed my life."
Chloe said the driver, who never gave his name, was in his late forties, of Pakistani descent, and had short black hair. He wore black glasses, was clean shaven and had a small mole on his face.
She believes that, in all, the driver spoke with her for about an hour — but was in no rush to send her on her way.
She added: "I'm struggling with a lot every day and I've been bullied to the point I lock myself in bathrooms or sit crying in the shower. But him talking to me has put a smile on my face and changed how I'm looking at life.
"It's helping my depression to shift, and I want to say thank you for that."
The cabbie's actions were praised by Wendy Callander, executive director at Dundee Association for Mental Health.
She said: "It's always encouraging to hear stories where people have just been supportive, and a kind word at the right time can make all the difference for someone who is struggling."
If you know who Chloe's Good Samaritan is, contact the Tele directly on 575350.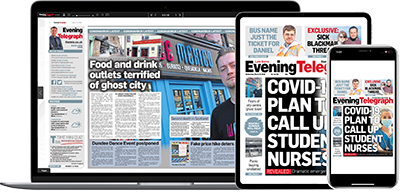 Help support quality local journalism … become a digital subscriber to the Evening Telegraph
Subscribe