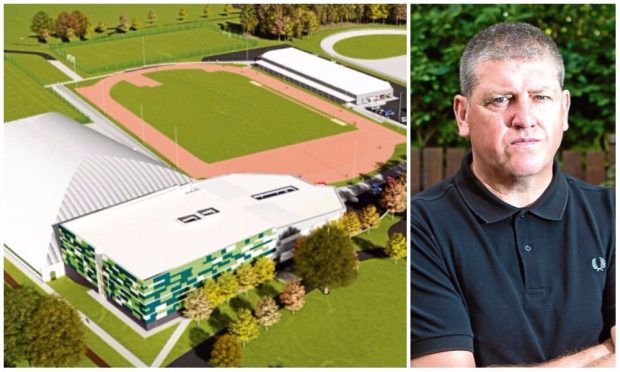 Campaigners have vowed to continue fighting plans to build a new multimillion-pound sports centre in Dundee's Caird Park.
Objectors to the £21 million Regional Performance Centre for Sport (RCPS) made the pledge after city councillors gave it the go-ahead on Monday night.
Members of Dundee City Council's development management committee unanimously voted in favour of the centre after hearing from five local objectors who had asked to speak at the meeting.
After the decision, Mill o' Mains resident and objector Jim Malone said that the "fight doesn't stop here".
He said: "It's difficult at this stage to know exactly where we can go with this but one definite course of action to be considered is for us to go the Scottish Parliament.
"We could go down the route of organising a public petition and taking that to the parliament.
"We will have to think carefully about our course of action but we are not giving up.
"There are many good reasons why this shouldn't go ahead on this site, including transport considerations, the affordability of the project — including why the city council is paying for this when it is being billed as a 'regional' sports centre — as well as the impact on the local environment."
Steven Cragg, who also spoke at the meeting, said he didn't believe the council was listening to the objectors.
He said: "I don't know why this centre has to be in Caird Park.
"This has been a long fight but there is no reason why we can't keep going and look at other ways of making our objections known."
The head coach of Tayside Dynamos Powerchair Football Club submitted a letter of support for the centre, saying the RPCS would provide access for the needs of powerchair users across the area.
Leader of the council administration John Alexander said the proposals were positive for Dundee.
He said: "I appreciate that developments will not always be met with unanimous support but I genuinely believe they are benefiting Dundee now and in the future.
"It also sends a message that we are open for business, ripe for investment and ambitious and innovative."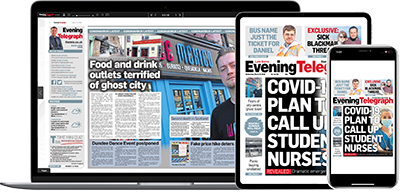 Help support quality local journalism … become a digital subscriber to the Evening Telegraph
Subscribe