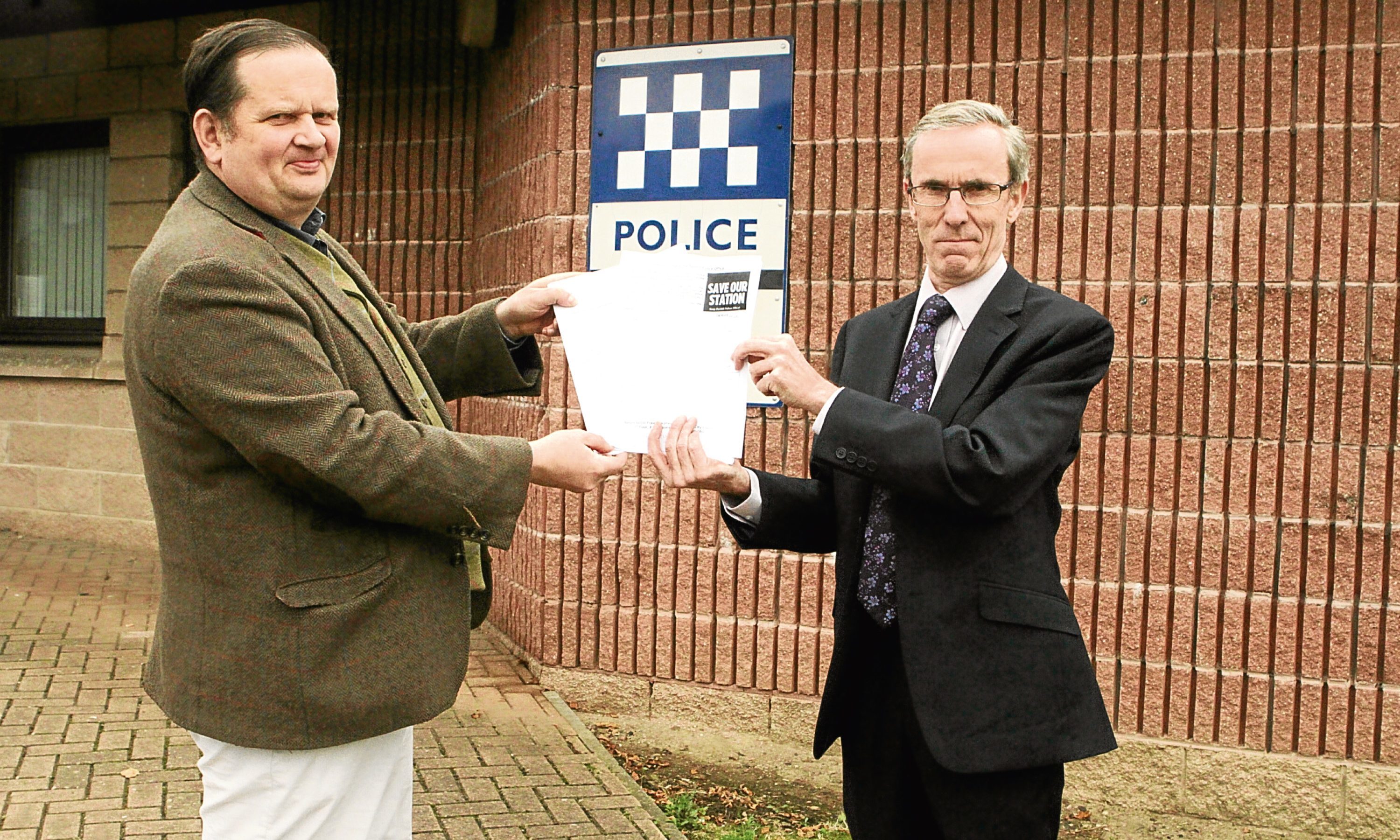 CAMPAIGNERS who want to save a Dundee police station from potential closure have submitted a petition to force officials.
A petition was launched in the West End of Dundee opposing the closure of Ryehill police station after it emerged that Police Scotland is consulting on the move.
Councillor Fraser Macpherson and West End Community Council leader Peter Menzies led the campaign.
And they have now handed in their petition, which had more than 300 signatures on it, to officers.
They met with Chief Inspector Gary Ogilvie and Superintendant Andrew Todd at Downfield Police Station to submit the document.
Mr Macpherson said that talks held with the officers involved "useful discussion" on the building's future.
He said: "This is a vital local police station and the point we have made to Police Scotland is to give consideration to the option of additional uses for the building — as well as continuing to operate as a police station.
"The police have said they are willing to give this aspect consideration.
"They have given the commitment that while they are looking into that — which will take some time — nothing will be done to this police station.
"We have submitted the petition and we are certainly comfortable with the commitment from Police Scotland."
Mr Menzies praised the police force for looking at alternatives to closure.
He said: "We are so glad that the police are looking into this aspect of retaining the Ryehill police station and hopefully increasing community use.
"We as a community council have never experienced such vocal support for one issue.
"I'm glad to have seen our community unite so loudly and clearly on this one issue.
"The discussions with the police were full and frank, but we are so grateful to the residents of the West End for their support on this issue."
The duo collected signatures for their petition online and in person, following the launch of the consultation period a few weeks ago.
Mr Macpherson added: "Police Scotland understands there has been a strong community reaction to this, but we have to give the police time to look at all the options, and we are happy to give them time to do that.
"We are certainly happy to work with all partners to get the maximum use out of the building so it can continue as a permanent station in the future."
A police spokeswoman said: "Police Scotland can confirm that we have received the petition."
The consultation also includes a proposal in Broughty Ferry to vacate its existing station and move into premises across the road.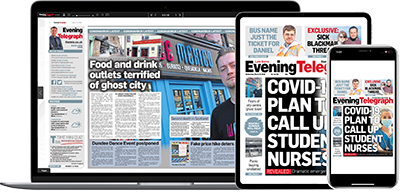 Help support quality local journalism … become a digital subscriber to the Evening Telegraph
For as little as £5.99 a month you can access all of our content, including Premium articles.
Subscribe