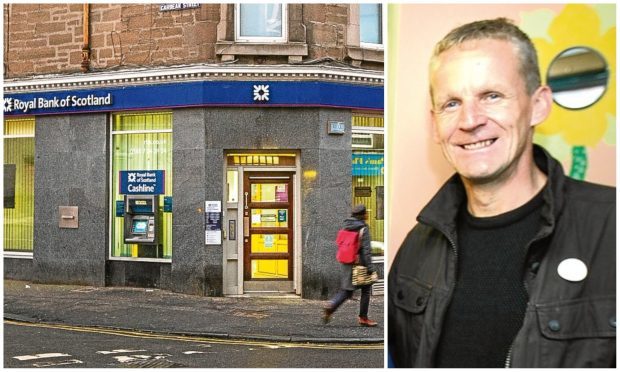 An eight-point action plan to fight the proposed closure of a Royal Bank of Scotland branch in Dundee has been unveiled.
The banking giant announced at the start of the month that its Stobswell branch will close next year, along with branches in Montrose and Perth.
The Stobswell branch will close on June 20, leaving people living in the area with no local bank after the TSB previously shut its doors.
Now, the Stobswell Forum has drafted a plan for the future.
Colin Clement, chairman of the forum, said residents in the area had met to talk through what options they had.
He said: "We came up with a list of things we plan to do in the near future.
"These include a petition now being distributed to the shops on Albert Street to let everyone who wants to see the closure decision reversed show their support."
He said they were also seeking a meeting with Anne Dewar, the local director of RBS, as well as officers from Dundee City Council's economic development department.
Mr Clement said: "We have also arranged a meeting with the local post office in Albert Street to see what help they could offer in relation to banking in the area.
"We will be speaking to the trade union Unite and writing to all local MPs, MSPs and our councillors asking them for their support.
"A meeting with the credit unions is being organised and an open meeting will be arranged for March 6 to update everyone on what progress we've made."
Mr Clement said he was keen for as many people from the Stobswell area as possible to get involved in the fight to reverse the decision.
"We have a lot of actions in place as we prepare to fight this decision, which is really bad news for the area," he said.
RBS announced on December 1 it was shutting 62 branches and 192 Natwest banks across the UK.
Up to 30 jobs across Tayside are likely to be affected by the closures.
At the time of the announcement, Mr Clement said: "RBS was the last remaining bank in the area. I think we believed that, as the last man standing, the bank would be safe.
"Unfortunately, that has proved not to be the case. The loss of the bank will hit residents hard, particularly older people and young mums with small children."
He added: "Everyone will now have to take a bus into town to do their banking.
"We are determined as a community to try to save the bank, which we feel is an important part of the area here in Stobswell.
A spokesman for RBS said: "Transactions in the Stobswell branch have reduced by 25% since 2012, with now only 109 customers visiting the branch on a weekly basis."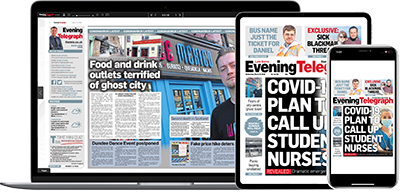 Help support quality local journalism … become a digital subscriber to the Evening Telegraph
Subscribe