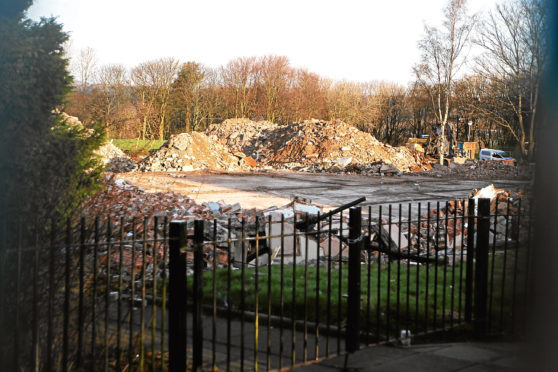 A community leader has called for the site of a demolished Dundee school to be transformed into a green space.
It comes two weeks after work started to tear down Gowriehill Primary in the Menzieshill area of the city.
Heavy construction equipment has been used throughout the last week to clear the school – which sat over one level, alongside a playing field, at Etive Gardens and Charleston Drive.
Pupils at the school, along with nearby Hillside Primary, were moved to the £13.2 million Tayview Primary School in August last year.
As the work nears completion, Councillor Charlie Malone, who represents the Lochee ward, encompassing the school, said local residents had voiced their sadness at the closure and subsequent demolition.
He added: "I think, like anything, at the end of the day, when a school is being demolished, you are losing part of the heritage of the area.
"The absence of a school creates an empty space and people are now wondering what will happen to it.
"I have also had residents getting in touch with me about other issues like birds – oyster catchers – that nested in the area.
"Residents have been saying it is a shame but people know that the decision has been made.
"There is a genuine sense that they are losing part of the heritage of Menzieshill.
"These are changing times though."
Mr Malone said he hopes the council will consider utilising the area as a community green space.
He added: "My view is always that we should be trying to make the area into a green space that can be used by the community. I think that would be a great option for the area.
"I am a big believer in having as much green community space as possible."
Mr Malone said that he would be seeking answers on the future of the site from council officials.
Pupils attending Gowriehill had their last day on June 28 last year, while teachers left the school for the last time the following day.
Pupils at Hillside Primary moved on the same dates.
However, the Hillside building is yet to be demolished — although council officials have given the action the go-ahead.
The site of their new school — Tayview Primary — became vacant after the demolition of the Menzieshill multis.
The development was given the go-ahead in 2015, with a school roll of 650 pupils together with a 70 full-time nursery school places for those aged 3-5.
The site also hosts a separate nursery area for up to 30 two-year-olds.
Menzieshill High School was also knocked down recently — with students moving to the new Harris Academy building.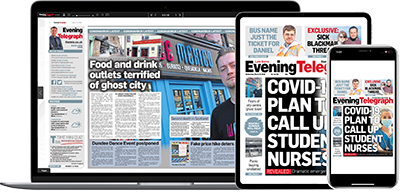 Help support quality local journalism … become a digital subscriber to the Evening Telegraph
For as little as £5.99 a month you can access all of our content, including Premium articles.
Subscribe