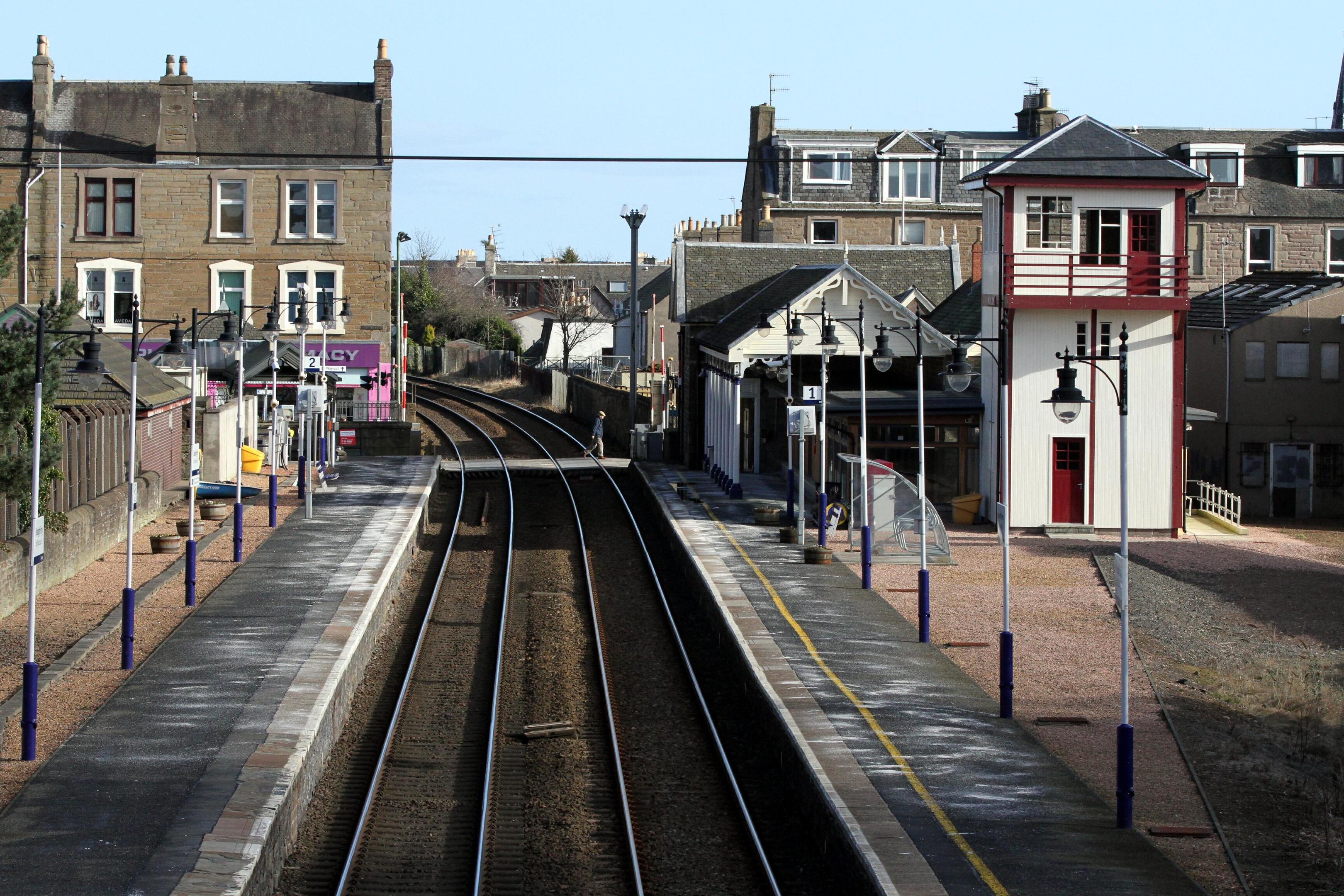 Calls have been made for works to a railway station to be postponed until 2018 amid fears of further delays.
Councillor Craig Duncan has expressed concerns after Network Rail advised that the works to Broughty Ferry railway station, which were meant to start in the middle of last month, won't be under way until the middle of September.
He added that any further delays to the works could have a detrimental impact on Broughty Ferry businesses in the run-up to Christmas.
He said: "Network Rail recently advised the council that it has revised its plans and these dates have therefore slipped considerably.
"The latest start date the company appeared to be talking about is September 11, and I am now most concerned that these works, whenever they finally begin, could stretch over the very busy period leading up to and over Christmas and New Year."
The maintenance works at the Ferry station, set to last for 11 weeks, will see accessibility improved for those with mobility issues.
However, up to 65 car parking spaces will be temporarily lost to allow workers to set up construction facilities on site.
Mr Duncan said the loss of these spaces at a key time for the Ferry — during which, events such as the Christmas Lights Switch-On are set to take place — was "wholly unreasonable".
He added: "I cannot see how these works can now be completed before the vital run-up to the festive period and either some of the works should carried out before mid-November, then stopped to be completed in January, or better still, postponed in full until January.
"I have therefore asked the council's director of city development to urgently ascertain from Network Rail the exact nature of their plans, including start and finish dates.
"We must have a reliable degree of certainty. Broughty Ferry residents are supportive of improvements to the rail station and resolving the platform access issues for the elderly and people with mobility difficulties.
"However, this work cannot be done at a completely inappropriate time of year, in the run-up to Christmas and Network Rail has to understand this."
A Network Rail spokesman said: "The original start date was delayed due to the need to resolve a timetabling issue affecting some Sunday services during the works. The project is now due to begin on September 11 and be completed before Christmas. We are in discussion with the council regarding the use of the car park during the project."
A Dundee City Council spokeswoman said: "Negotiations are ongoing with Network Rail."