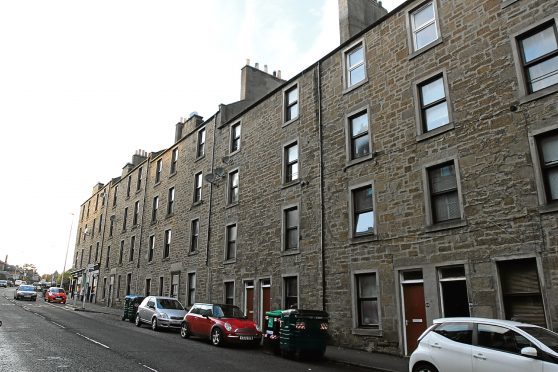 A former Dundee City Council housing convener has lamented the dereliction of stairwells in a Blackness tenement during his time in the job.
Jimmy Black, a retired SNP representative for Coldside, said he regretted that stairwells in a tenement earmarked for demolition had been allowed to deteriorate under his stewardship.
Mr Black has called on the council to reconsider its decision to tear down numbers 219-245 Blackness Road.
The cost of repairing the stairwells, which are distinctive in that they are located outside the main tenement building, has been put at between £880,000 and £1.2 million.
The demolition and redevelopment option will cost an estimated £4.5m.
Mr Black said: "I regret that much of the neglect of the stair towers on these flats happened when I was convener of housing. I wish I had known they were in such poor condition.
"When the council is facing budget cuts of £15.7 million, the decision to hand £800,000 of council tax payers' money to private landlords and property owners in compensation seems odd, when it would be cheaper to build new stairs.
"The council says demolition will cost a total of £1.2 million – compensation plus demolition – whereas replacing the stair towers 'like for like' would cost £880,000, none of which would come from council tax payers."
A council spokesman said: "The neighbourhood services committee took the decision to demolish the Blackness Road tenements on October 30 2017."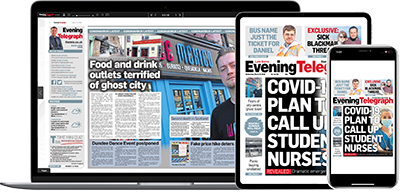 Help support quality local journalism … become a digital subscriber to the Evening Telegraph
Subscribe