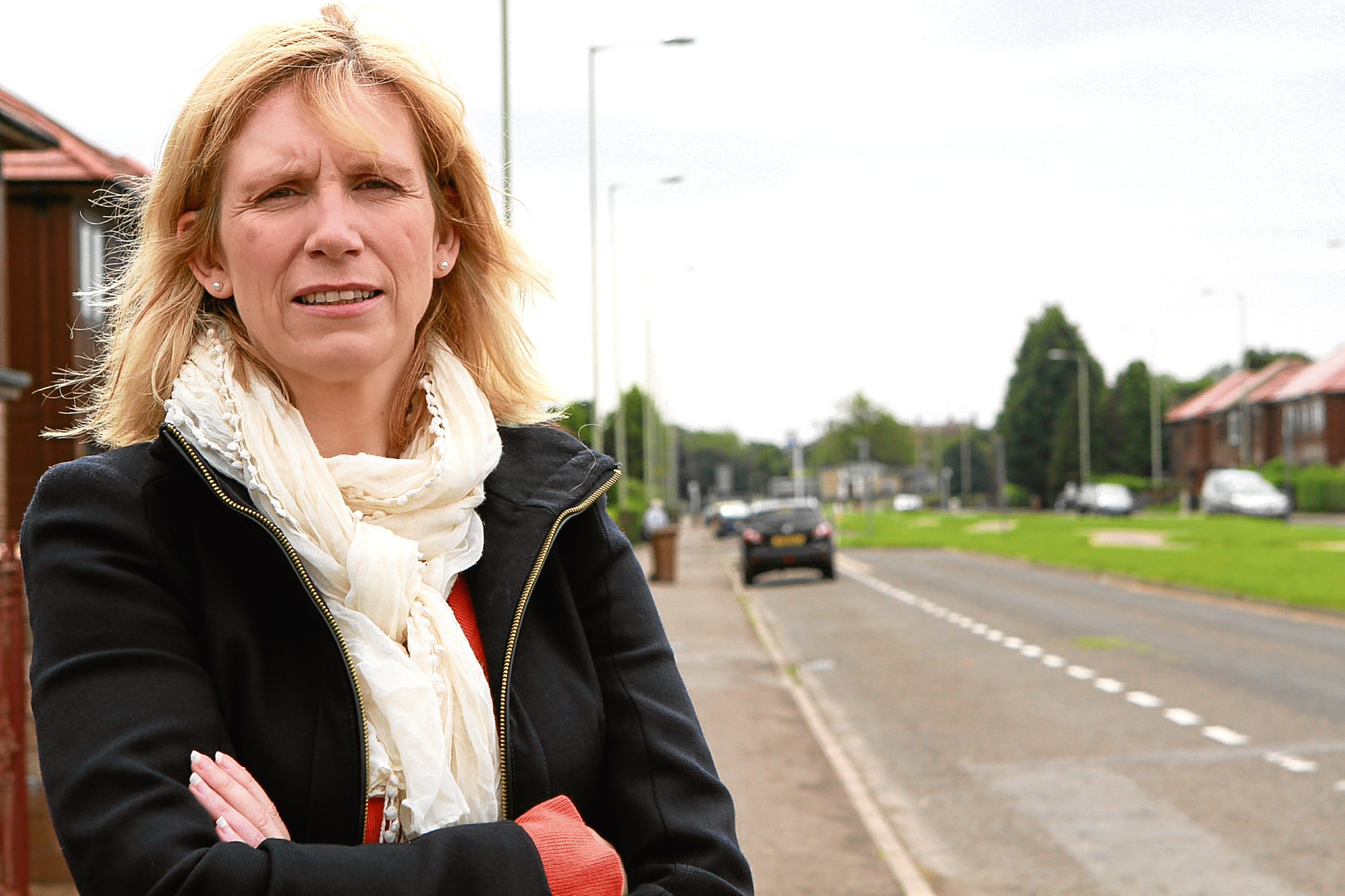 A COUNCILLOR has called for police and community safety wardens to increase their presence in the Douglas area of Dundee.
It follows serious incidents in recent weeks including an alleged murder and an alleged stabbing on local streets.
Councillor Lesley Brennan sought a meeting with Chief Inspector Gary Ogilvie, area commander for Dundee, on behalf of local residents "to ask if police would step up their presence in the area so that people could stop worrying".
And she said today: "We have had two serious incidents in Douglas in two weeks and people are worried.
"The police and the council need to let people know that they are on top of crime in the neighbourhood and there is nothing to worry about. I am particularly aware that the community is concerned given the alleged stabbing incident at Ballindean Road shops on Friday teatime and the murder, which allegedly occurred a short distance away on a Sunday afternoon.
"I have contacted the council's head of community safety and Police Scotland to ask for assistance to help the community feel safe again.
"I hope an increased presence may alleviate concerns and stop any anti-social behaviour.
"While I was out and about in Douglas today, some residents mentioned their concern and reluctance to go to the Ballindean Road shops as shoppers are regularly being stopped and asked for money by people under the influence of drugs or alcohol.
"Given older people's vulnerability, I am told many older Douglas residents have stopped using the pharmacy there, and are opting for taking the bus to Arbroath Road, as they feel safer going to that pharmacy."
Ch Insp Ogilvie said: "I have spoken with Councillor Brennan regarding her concerns and I would reassure the public that we are committed to the local area and we work alongside the local authority, community safety partners and businesses to tackle anti-social behaviour, violence and drug-related criminality."
Siobhan Russell, 30, of Ballantrae Terrace, has appeared at Dundee Sheriff Court charged with the murder of mum Marie Low.
Meanwhile Graeme Cosgrove, 34, appeared at court yesterday after allegedly striking Lee Small on the arm and hand with a knife to his severe injury.