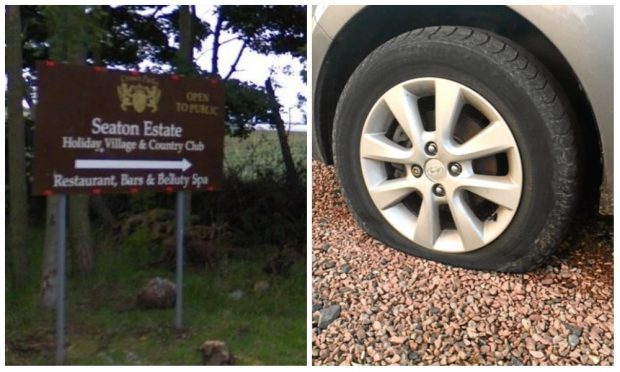 A pensioner has called for better security around his retirement village after his car tyres were slashed for the second time in a year.
Alistair Cruickshank, 75, discovered his Hyundai i20 had been targeted in Arbroath's Seaton Estate.
The retired bookshop owner said his car was parked in the driveway adjacent to his home.
He said: "I realised three of the tyres had been slashed or stabbed.
"Around 11 months ago I had all four tyres on my motor home slashed so I couldn't believe it happened again.
"I am just so annoyed, actually I think devastated is the correct term."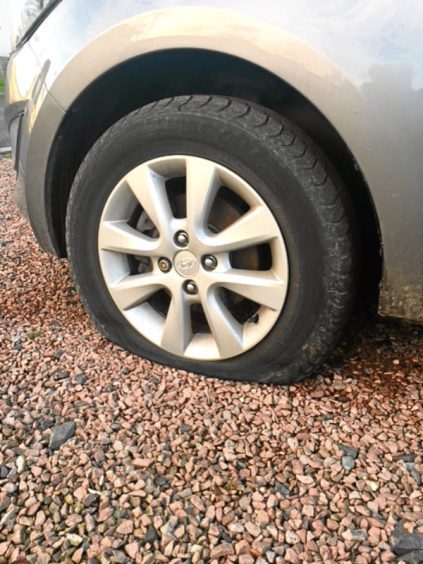 After his motor home was targeted in February last year, Alistair installed CCTV.
He said footage showed two males near his home at around 10.30pm.
The OAP added: "One did the deed and I presume the other was on lookout.
"Something must have spooked them as when the second male came into shot they both quickly ran off."
Alistair believes better street lighting in the area may have deterred the vandals.
He added: "The street lighting does not cast a terrific amount of light.
"Dog walkers have to use torches as a number of the lights do not work.
"A number of the lights are lying on the ground with wires exposed so it is a health and safety concern as well.
"We believe the dark spot where a lot of the lights are off is the direction the vandals came from.
"There is meant to be onsite security and a comprehensive CCTV system that is frequently monitored, however the last time there was an incident the cameras had been switched off.
"I also asked the owners to provide the CCTV footage of the site when my motor home was targeted and got no response.
"You want to be able to feel comfortable in your own home and feel your property and vehicle is safe.
"This has definitely made us consider more security around our property."
A spokeswoman for Police Scotland said they were making inquiries into the vandalism incident.
She added: "Anyone with any information is asked to contact Tayside Division on 101."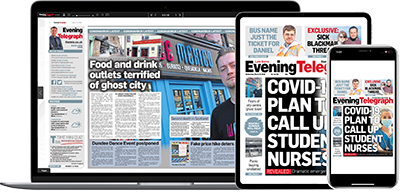 Help support quality local journalism … become a digital subscriber to the Evening Telegraph
For as little as £5.99 a month you can access all of our content, including Premium articles.
Subscribe