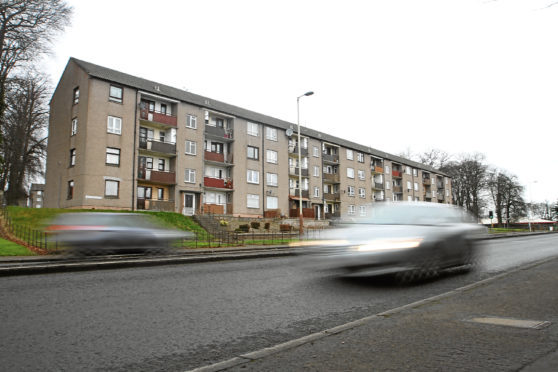 A councillor is calling for a crackdown on speeding on a busy Dundee road.
Charlie Malone says he's received a series of complaints about motorists on Harefield Road in Lochee, near to the Clement Park Care Home.
Claims have been made about near misses occurring almost daily, with concerns about the safety of elderly residents in the area.
Mr Malone said: "I had heard complaints from my surgery at Clement Park about the speeding.
"I had also been at a meeting of the Village of Lochee Partnership, where another younger resident said he had been speaking to the lollipop man who works near there and says there's a near miss there nearly every day.
"There's two lanes, so what it seems like is he stops the first car and the other car doesn't see him.
"There's also concerns about the general speed of cars on Bright Street and Tofthill.
"That's been a problem for a while and it's basically being used as a race track."
Speeding cars have been causing repeated headaches for residents throughout the Lochee ward.
Particular issues were raised in Dryburgh, where a community action group was formed to call for fresh action on speeding, parked cars and large vehicles squeezing through tight streets.
A petition was also launched where hundreds of signatures were amassed demanding new traffic calming measures.
At a meeting in Dryburgh Community Centre, residents placed pins on a large map to identify problematic areas.
Police have since been seen carrying out speed checks in certain areas in a bid to curb the issue.
Mr Malone added: "Essentially there's a lot of people saying that they've been having near misses in different areas.
"From what I've been told, people in these areas are wanting traffic calming measures introduced to try and bring an end to it.
"There's a lot of elderly residents in that area too so I'm going to organise a community surgery similar to what we did in Dryburgh and see about getting the views of the residents."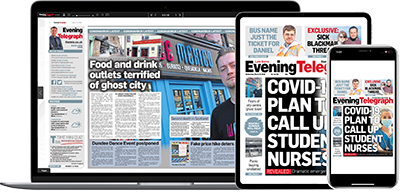 Help support quality local journalism … become a digital subscriber to the Evening Telegraph
For as little as £5.99 a month you can access all of our content, including Premium articles.
Subscribe