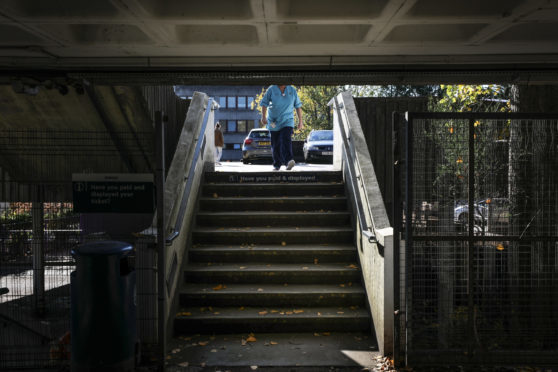 Concerns have been raised over the safety of the car parks at Ninewells Hospital.
People regularly using the facility say that a lack of handrails in some of the car parks is a danger to the public.
There are also fears that poor lighting in all the car parking areas could put people using them at risk.
The lack of lighting has been described as "frightening".
Miles Staton, 55, a telecommunications worker from Ninewells, said: "It should be well lit because there are so many people hanging around.
"I think it would be a concern for women when it's late at night."
A former student nurse at Ninewells also expressed her concerns.
She said: "It's quite frightening walking along to the multi-storey parking area at night. There should be some kind of shuttle bus service to take people directly to the car park from the hospital entrance.
"You have to stop in the dark and look for money to get a parking ticket – that is a safety concern."
Steven McDonald, 32, a construction worker from Perth, said: "If it's dark it should be lit up, especially if you're paying for it. People could trip and fall."
Louise Davidson, 29, from Menzieshill, said: "If there's no light, anyone could be creeping around."
Bob McGlashan, senior officer for the Royal College of Nursing, stressed that safety is paramount and called for anyone experiencing any issues to come forward.
Indigo, which operates the car park, declined to comment on the issue.
The concerns raised come as support continues to flood in for the Tele's petition calling for Indigo to freeze parking fees.
Indigo is locked in a 30-year contract with NHS Tayside to run all the Ninewells Hospital car parks.
Fees have been rising constantly in recent years, meaning people who attend the hospital through necessity are having to fork out more and more.
The firm plans to raise the costs again, so day tickets will go up to £2.40 from next month.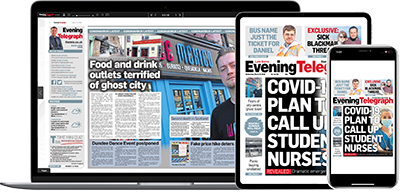 Help support quality local journalism … become a digital subscriber to the Evening Telegraph
Subscribe