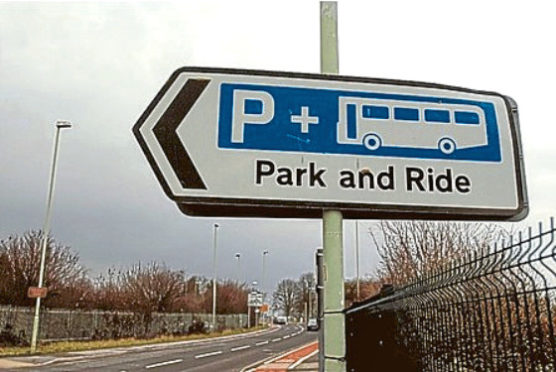 Transport chiefs should revisit proposals to bring park and ride facilities to Dundee, a city centre councillor has said.
Maryfield representative Ken Lynn said the plans, which were floated in the past but never became a reality, should be reconsidered as tourist numbers continue to grow.
At a meeting of City Centre and Harbour Community Council, Mr Lynn said: "We've had proposals in the past for park and ride schemes – across the Tay Road Bridge and in the West End.
"One of those was rejected, as I recall, as there wasn't a need at the time because there was so much spare parking capacity at the time.
"That need is something we have to look at now because of the increase in visitor numbers."
In 2013, councillors knocked back a plan to build a £3.7 million park and ride facility at Riverside Nature Park.
If approved, it could have served the city centre, Dundee Airport and nearby Ninewells Hospital.
A plan to create a facility at the Fife end of the Tay Road Bridge was outlined as part of the Tay Cities Deal's initial proposal.
The heads of terms agreement, signed earlier this week, makes mention of such facilities but says "potential" transport plans are yet to be properly investigated.
The issue of park and ride facilities for Dundee needs to be promptly addressed, according to City Centre and Harbour Community Council.
Chairman Bill Newcombe said the city council's failure to incorporate additional car parking into the Central Waterfront development meant existing car parks were being filled to capacity.
Coupled with an "inadequate" public transport system, he added that it "needs to be tackled now".
He said: "The system is not adequate for bringing people into the city at the moment – people won't want to wait 20 minutes for a bus.
"The council has taken on the responsibility of parking provision because it hasn't imposed this requirement on developers."
Gordon Reid, city development officer with the council, said that discussions on park and ride facilities remained on the table.
He added: "If we had a park and ride in the West End it could connect to the hospital, the nature park and the airport – that's a vitally important one.
"Proposals for north and east park and rides are still there."
The city council is currently working on a low-emission zone which is due to be introduced by 2020.
Mr Reid added: "We're trying to reduce the number of cars coming into the city centre.
"We want to encourage people to commute by train or bus rather than by car.
"We don't want to overprovide and end up having lots of unoccupied spaces."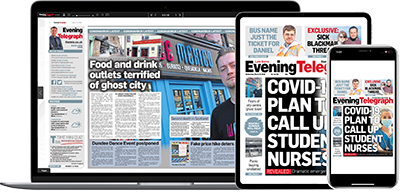 Help support quality local journalism … become a digital subscriber to the Evening Telegraph
Subscribe