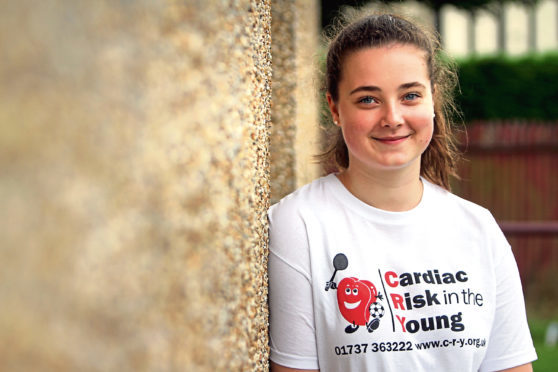 A leading heart charity is calling on Dundee's schools to roll out mandatory CPR lessons to create "a nation of life savers".
The British Heart Foundation (BHF) has been calling on councils across Scotland to introduce the lessons for school kids so they learn early and can carry the skills into adulthood.
Glasgow City Council agreed earlier this month to roll out the lessons to all of its secondary schools.
Aberdeen City Council has also pledged to work with the BHF to do the same following a committee meeting this week.
Some schools in Dundee offer some sort of CPR training to pupils, such as either the Heartstart or Call Push Rescue schemes.
However, David McColgan, from the BHF, said the charity would be "delighted" to see other cities such as Dundee following Glasgow and Aberdeen by rolling it out to every school in the area.
He said: "What we want to see is a systematic approach,w adopted at local authority level, to ensure that no pupil loses out on learning life-saving skills, and that such an approach is sustained for years to come so that all young people in local authority-led schools learn CPR."
The BHF claims that, if compulsory CPR training in schools was adopted by every council area in Scotland, 50,000 extra people would be trained in CPR every year.
David added: "If Dundee joins this movement it would join international leaders in CPR training and approaches to increasing cardiac arrest survival rates, such as Denmark, Norway and Seattle.
"And we know that this approach works – after introducing CPR lessons as a mandatory aspect of its curriculum in 2005, cardiac arrest survival rates in Denmark tripled to one in four.
"We'd be delighted to work with Dundee City Council to ensure the City of Discovery becomes a city of life savers."
Experts agree that attempting some form of CPR on someone who has suffered a cardiac arrest is better than doing nothing at all.
Dundee West MSP Joe Fitzpatrick nominated Harris Academy pupil Abby Lang to speak about introducing cardiac screening in schools at Holyrood this week.
A Dundee City Council spokeswoman said: "We offer CPR lessons to a number of pupils already and we are looking into this proposal."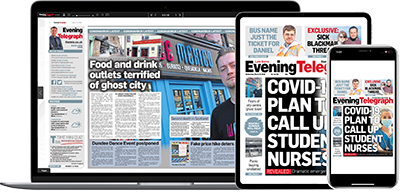 Help support quality local journalism … become a digital subscriber to the Evening Telegraph
Subscribe