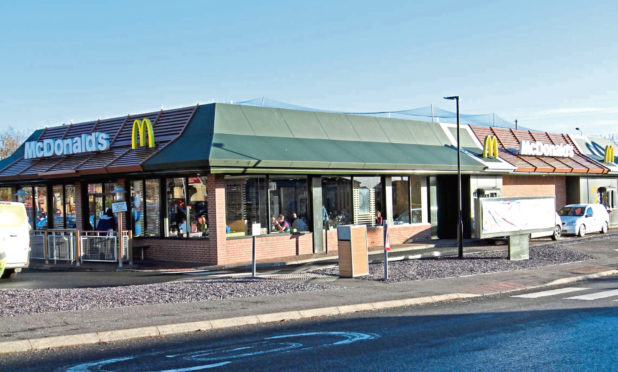 A taxi driver has spoken of his relief after being cleared of running down a drunken passenger outside a McDonald's.
Nigel Smart, of Ballindean Terrace, said he feared for his life after being threatened by three men he kicked out of his car at Camperdown Leisure Park last September.
He described the scene as being like "something out of a horror film" when giving evidence in court.
A sheriff found him not guilty of running down Thomas Carrie, with the court hearing he jumped on the bonnet of the 53-year-old's vehicle.
Although cleared of any wrongdoing, Mr Smart will still face a council hearing to determine whether he keeps his taxi licence.
Speaking to the Tele, Mr Smart said: "Obviously I'm relieved but this has caused me so much stress and anxiety.
"Justice has been done but I should never have been up in court in the first place."
Sheriff Tom Hughes found Mr Smart not guilty of careless driving by driving at excessive speed, completing an unsafe U-turn and colliding with Mr Carrie, as well as failing to stop and give his details on September 15.
Mr Carrie, along with friends Cameron Pirie and Brandon Petrie, were picked up from the Invergowrie Inn by Mr Smart after bar staff refused to serve Mr Carrie any more alcohol.
The court heard evidence from Mr Smart that both men began pushing each other and all three were dropped off at McDonald's at Mr Petrie's request.
Mr Pirie and Mr Petrie claimed Mr Smart performed a U-turn before speeding up and hitting Mr Carrie, causing a gash on his head and bruising to his leg.
But both admitted they did actually not see Mr Smart hit Mr Carrie. A police witness said he saw no signs of any injuries. Mr Carrie did not give evidence.
Mr Smart told the court: "I dropped them off and I said I didn't want any money. I knew there was CCTV there so I thought I'd be better off dropping them there than going to Tealing.
"They got out. I drove into the parking space, came out and saw three guys walking towards me.
"Thomas Carrie was telling me to get out the car.
"It was like something out of a horror movie. I moved off slowly. Thomas Carrie came walking at me. He climbed on the bonnet. He fell off the bonnet to the side and I couldn't believe it."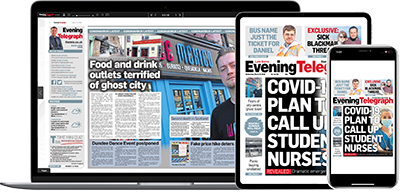 Help support quality local journalism … become a digital subscriber to the Evening Telegraph
For as little as £5.99 a month you can access all of our content, including Premium articles.
Subscribe