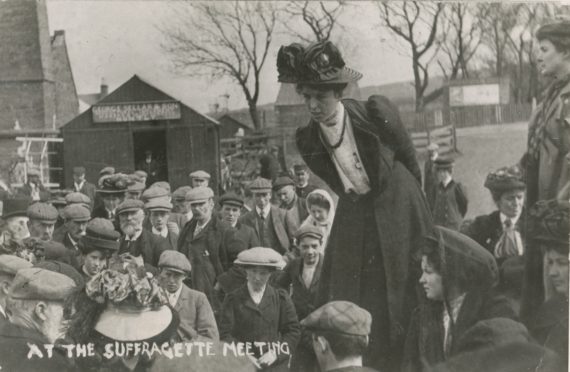 The four women moved quickly and quietly in the direction of the dark outline of Dudhope Castle.
The spark moved closer and closer to the pipe – in a matter of seconds, the gunpowder packed into the pipe would blow one of Dundee's oldest and most historic landmarks to smithereens.
Back in 1914, this was suffragette activity at its most destructive – activists prepared to adopt desperate measures to pressure the government into giving votes to women.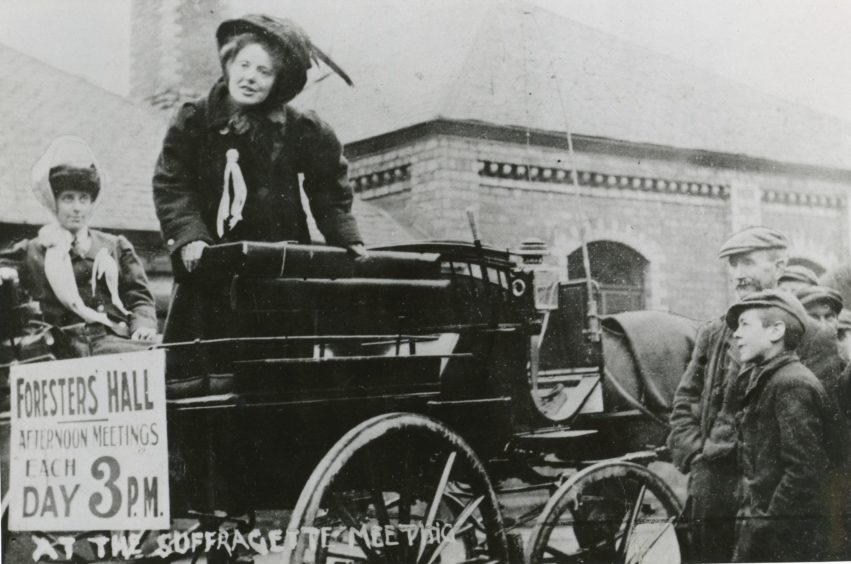 This week marks 100 years since women voted for the first time in a general election.
It is something taken for granted by many – but the simple right to vote was hard fought and the plot to blow up Dudhope Castle with gunpowder was among the extraordinary measures taken by Tayside women to have their voices heard.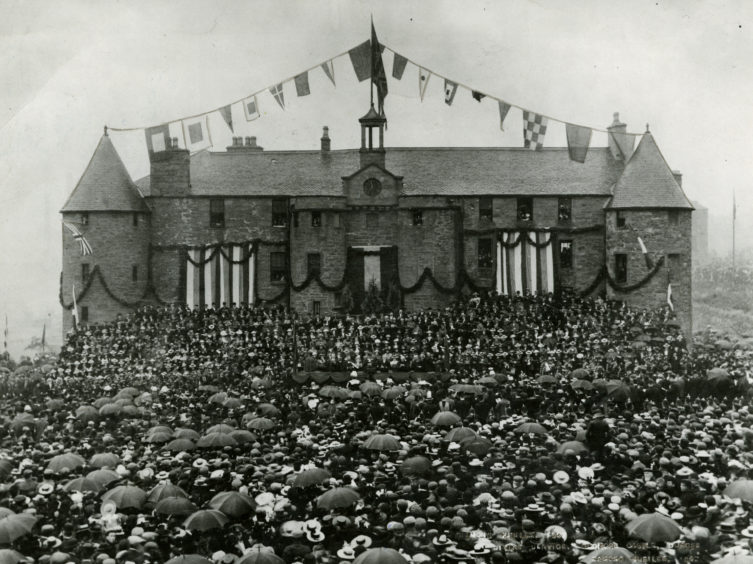 That Dudhope Castle was to survive was due entirely to good fortune, writes Dr Norman Watson in his book, Dundee's Suffragettes.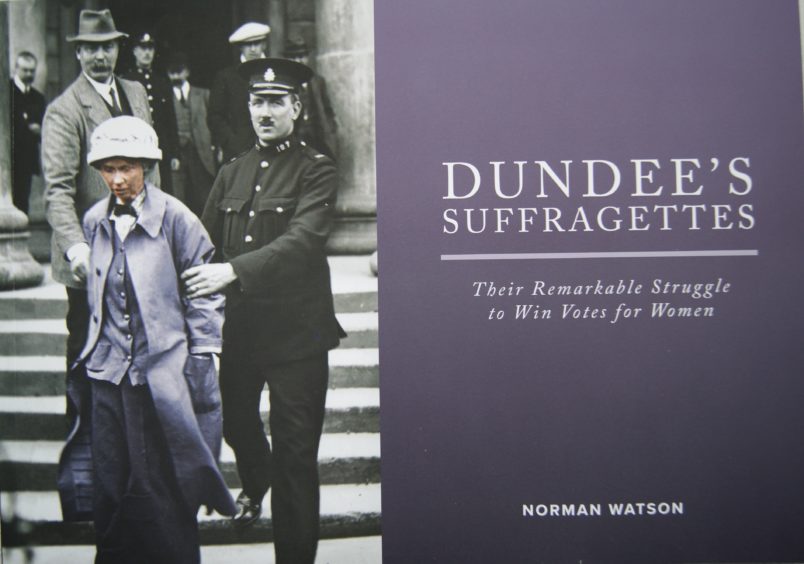 The wind changed direction and the makeshift bomb, positioned above a huge ammunition store, failed to detonate.
The Evening Telegraph of June 5 1914 reported the failed attack, concluding: "Had the bomb done its work, the havoc would have been extensive. Dundee has, by an inch of fuse, escaped from a catastrophe."
---
Click the image below to read the Evening Telegraph report from June 1914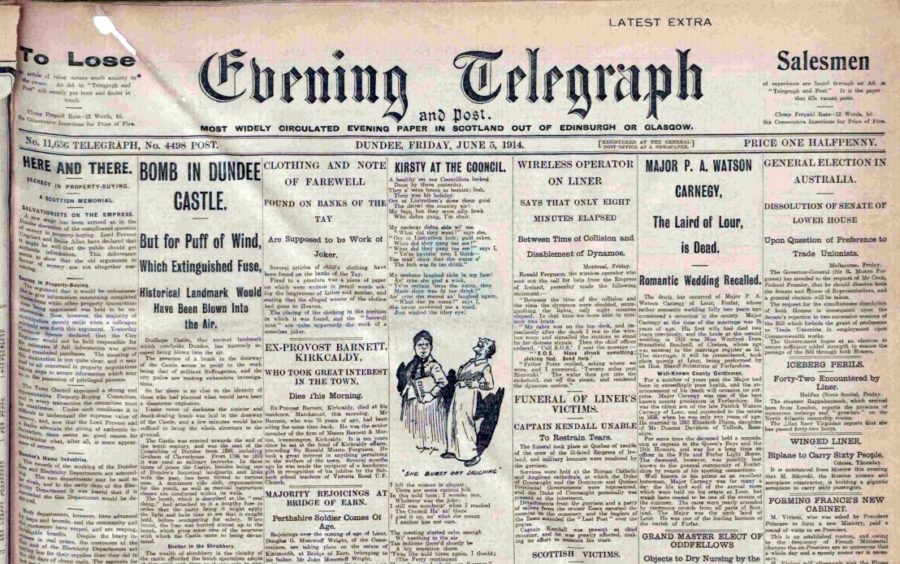 ---
Dr Watson said: "A Liberal stronghold and thus the focus of national protest, the first large-scale demonstration occurred in Dundee, the first act of militancy in Scotland, its first imprisonments and its first hunger strikes.
"And though there was no official leader of the Scottish movement, its figurehead and heroine was the Dundee militant Ethel Moorhead.
"Moreover, some of the UK's largest demonstrations, most destructive acts and violent confrontations took place in Dundee – and nowhere else witnessed Winston Churchill being chased through the streets by women."
Other plots included the burning down of Leuchars Junction station and Farrington Hall, a mansion on the Perth Road, and plans to disrupt a royal visit.
As the movement increased in militancy, it was Dundee women who were the first in Scotland to be imprisoned, and to go on hunger strike for their beliefs.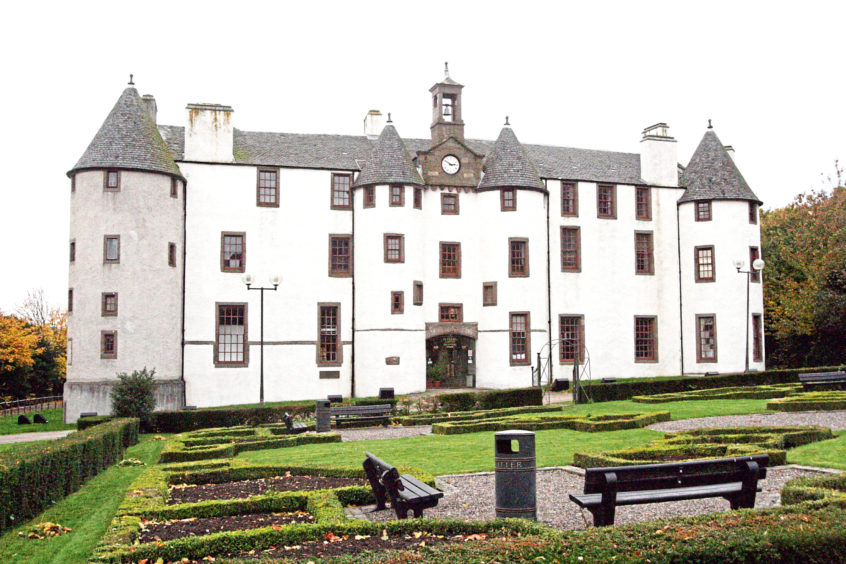 Born in 1869 in Kent, Ethel Moorhead spent her younger years abroad before relocating to Dundee in 1900 after she trained as an artist in Paris.
She would smash windows, attempt arson and would refuse to bow to male authority.
Her first and possibly most famous act was throwing an egg at then Dundee MP Winston Churchill.
Ethel was imprisoned several times and went on hunger strike, becoming the first Scottish suffragette to be force-fed in Edinburgh's Calton Jail.
Dr Watson added: "Dundee really became the suffrage capital of Scotland and was thrust into the limelight in 1908 when Churchill travelled northwards to fight a Dundee by-election and brought the militants, including the Pankhursts, storming across the border hot on his heels.
"I think anniversaries of suffrage events and movements help us to refocus and ask ourselves what is the importance of a democracy?
"Why do we need to vote? And these women, I think, when you see what they went through, help people to remember."
---
Dundee's Suffragettes is available at Waterstones, Commercial Street, priced £12.99.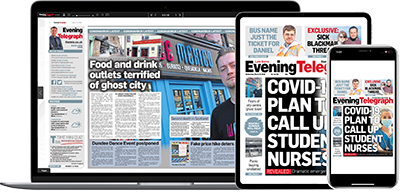 Help support quality local journalism … become a digital subscriber to the Evening Telegraph
Subscribe