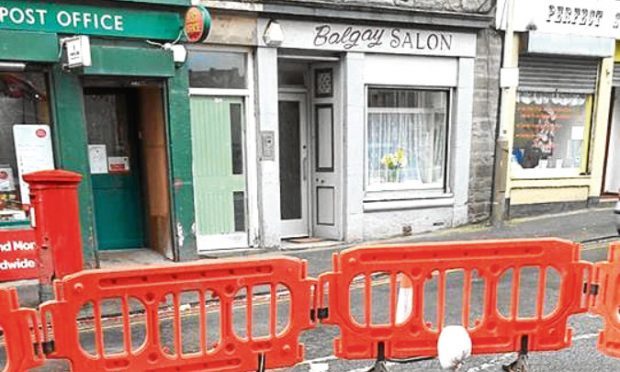 A busy Dundee street is set to close once again for water mains work — just weeks after a similar project in the same stretch.
Scottish Water will close part of Blackness Road, near Rosefield Street, for two weeks.
The work will involve the renewal of a section of pipes which wasn't in the original plans when the road was dug up earlier this year.
The utilities firm has been carrying out a raft of improvements to mains across the city — with some pipes not having been upgraded for more than 100 years.
The news has sparked further concerns about the impact roadworks are having on the west end of the city, with several stretches of road already having been closed this year.
Councillor Fraser Macpherson, who represents the area, said he was "concerned" that the work — which will run from Rosefield Street to the fire station — would disrupt residents and businesses.
He said: "The previous works by Scottish Water ended as recently as March and Scottish Water didn't finish in nearby Blackness Street until May.
"It is really not good enough that the company is back to the same area again just a few months later, having apparently missed off some of the work by accident and now causing further disruption on Blackness Road between Rosefield Street and the fire station.
"There has been no consultation or notification by Scottish Water and that is simply not good enough.
"Residents and local businesses have suffered enough disruption already."
Local publican Paul Murphy, owner of the Balgay Hill Bar in Rosefield Street, said Scottish Water's previous visit to the area caused issues.
He said: "This is a nightmare for me — this will be the third time they have disrupted business in the area and on the previous occasions it caused no end of problems."
Mr Macpherson says temporary traffic lights will be installed at the site while the work takes place.
It's understood the work could start during the October school holidays.
Scottish Water was approached for comment but had not responded at the time of going to press.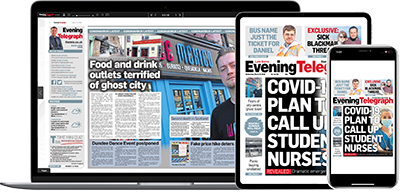 Help support quality local journalism … become a digital subscriber to the Evening Telegraph
Subscribe