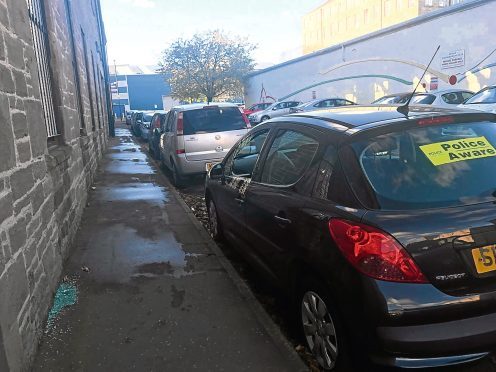 Residents and business owners have raised concerns over a series of vandal attacks and break-ins to cars near the city centre.
Police have launched an investigation into thefts from four cars on Tuesday night into Wednesday morning.
Vehicles parked in Brewery Lane, Miln Street and West Henderson's Wynd were targeted while another affected was parked near Dudhope Park.
Personal items, such as wallets, were taken from each car.
Craig Nicoll, 28, retail assistant at Tesco who lives at Brewery Lane, said: "It's a massive problem around here — my car has been targeted before. They stole my radio and my dash cam.
"The culprits even rolled my car forward so that they could go through my boot.
"I know of at least four or five cars which have been targeted on Brewery Lane. It's really concerning. I now only park my car where I can see it and I'm constantly checking to make sure it's OK."
Bobby Webster, who owns a second-hand business in West Henderson's Wynd, said: "It happens a lot around this area.
"I am often in the shop until late into the night and my van sits out the back.
"I'd like to think I would hear anyone breaking into it but you can never be sure. I had an attempted break-in at my shop a couple of years ago. Crime is common around these streets."
Another businesses owner, who has a firm at Brewery Lane, said the thefts were not surprising and "happen all the time"'.
The owner said: "We even found three people sleeping in one of the cars we own — it was unbelievable."
Police Scotland is now urging people to fully secure their vehicles to protect their property from thieves.
A spokeswoman said: "It is essential that car owners take the time and effort to protect their property against crime.
"Removing all valuables from the car when it is parked up at the end of the day should be second nature.
"Drivers should also make doubly sure that the car is left locked and secure. Ensure cars are always locked when left unattended — no matter for how short or long a time."
She added that folk should take their satnavs out of the car and leave no trace of having them.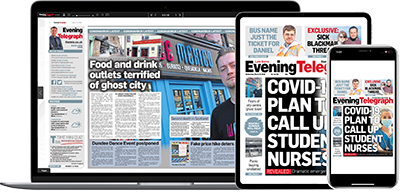 Help support quality local journalism … become a digital subscriber to the Evening Telegraph
Subscribe