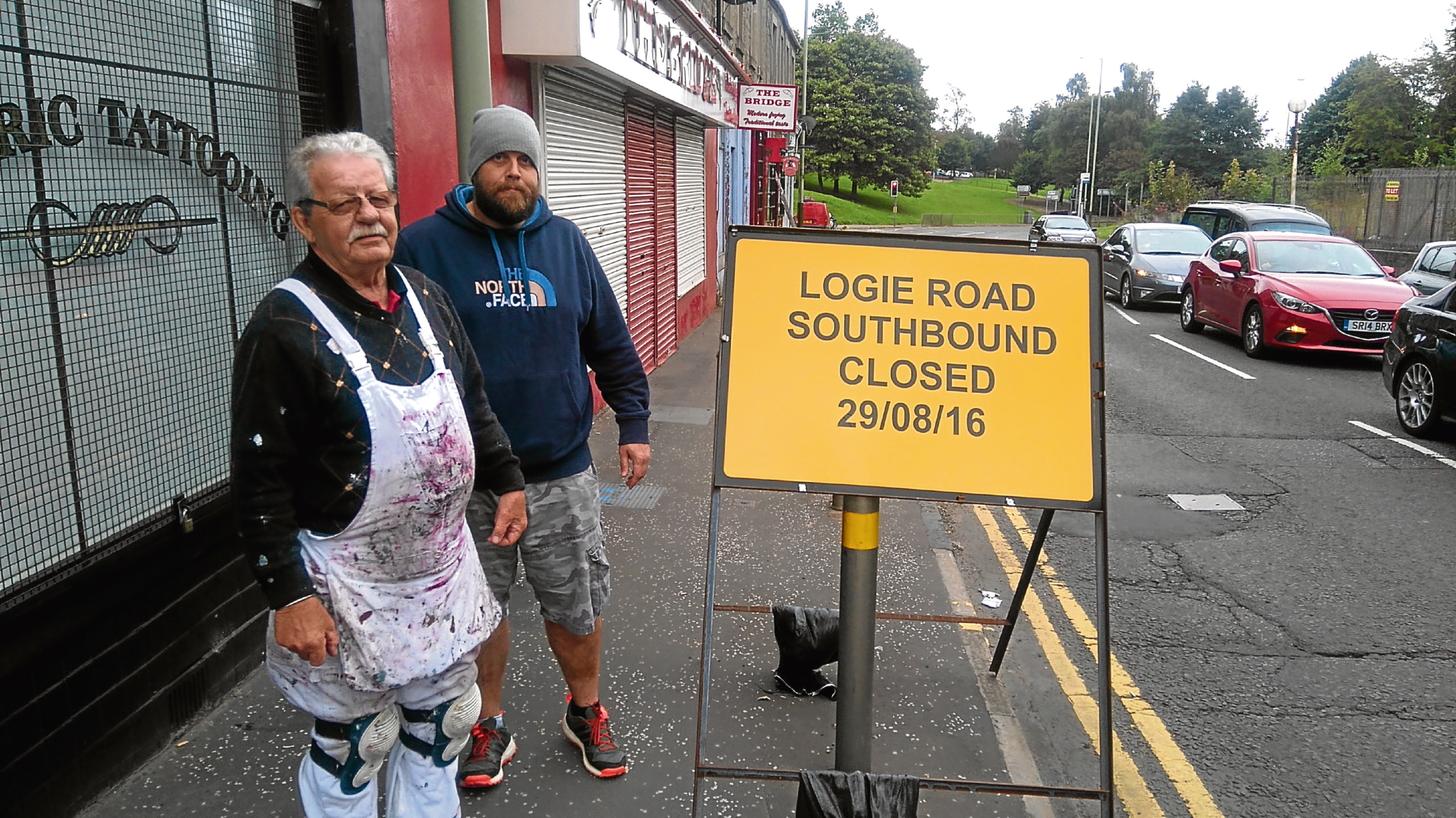 LOCAL businesses are bracing themselves for "chaos" when major roadworks start on Monday.
The project, which is the first phase of eight weeks of mains renewal work by Scottish Water, will see Logie Street closed southbound between Loons Road and City Road.
Alec Boyle, who owns the Ancrum Arms on Logie Street, said: "It's going to be horrendous. Where are all the cars going to go?
"The only other way is up Gardner Street and then Rankine Street — that stretch will be absolutely packed.
"At peak times, like tea time in particular, it will be pandemonium here.
"There's always traffic coming both ways and cars parked up on Rankine Street, so it will grind to a halt.
"If traffic is being diverted, the other streets will struggle with that volume of vehicles."
Mr Boyle added: "The brewery drivers struggle with my deliveries as it is, so I am going to have to get a double order on Friday or they will never manage."
Nicola Telfer, who owns the Bronze @ Brex Tanning Salon which is two doors down from the Ancrum Arms, said although it might not affect her business, the street would be "crazy" with traffic.
She added: "A lot of my customers park elsewhere and come on foot.
"It might affect the businesses further up the street though.
"At peak times you get traffic jams.
"There's traffic coming from both directions, folk going to and from work, and Ancrum Primary School just across the road.
"It's a huge flow of traffic in all directions. At tea time it's crazy. It will be really bad at the corner of Loons Road."
Father and son Bob and Dave Blyth are painters and decorators.
They are currently working on a building in the stretch of road which will be affected by the roadworks.
Bob said: "It's busy here all the time.
"There is constant traffic in both directions. Coming up from the City Road end, there are cars backed right up to the Friary Church.
"Where will all those extra cars go? It'll be chaos."
Bob added: "They've been digging up Perth Road for weeks and you can see the hassle that's caused.
"It's been terrible, causing huge diversions right around the city.
"This will be bad because the level of traffic on the diversion routes just won't be able to cope."
A Scottish Water spokesman said the road would be closed from Monday.
He added: "Southbound traffic will be diverted via Loons Road, Gardner Street and Rankine Street.
"The traffic management system has been agreed in partnership with Dundee City Council roads department."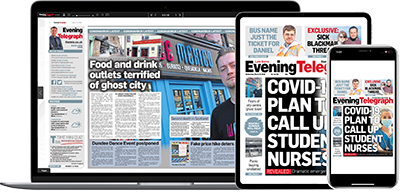 Help support quality local journalism … become a digital subscriber to the Evening Telegraph
Subscribe