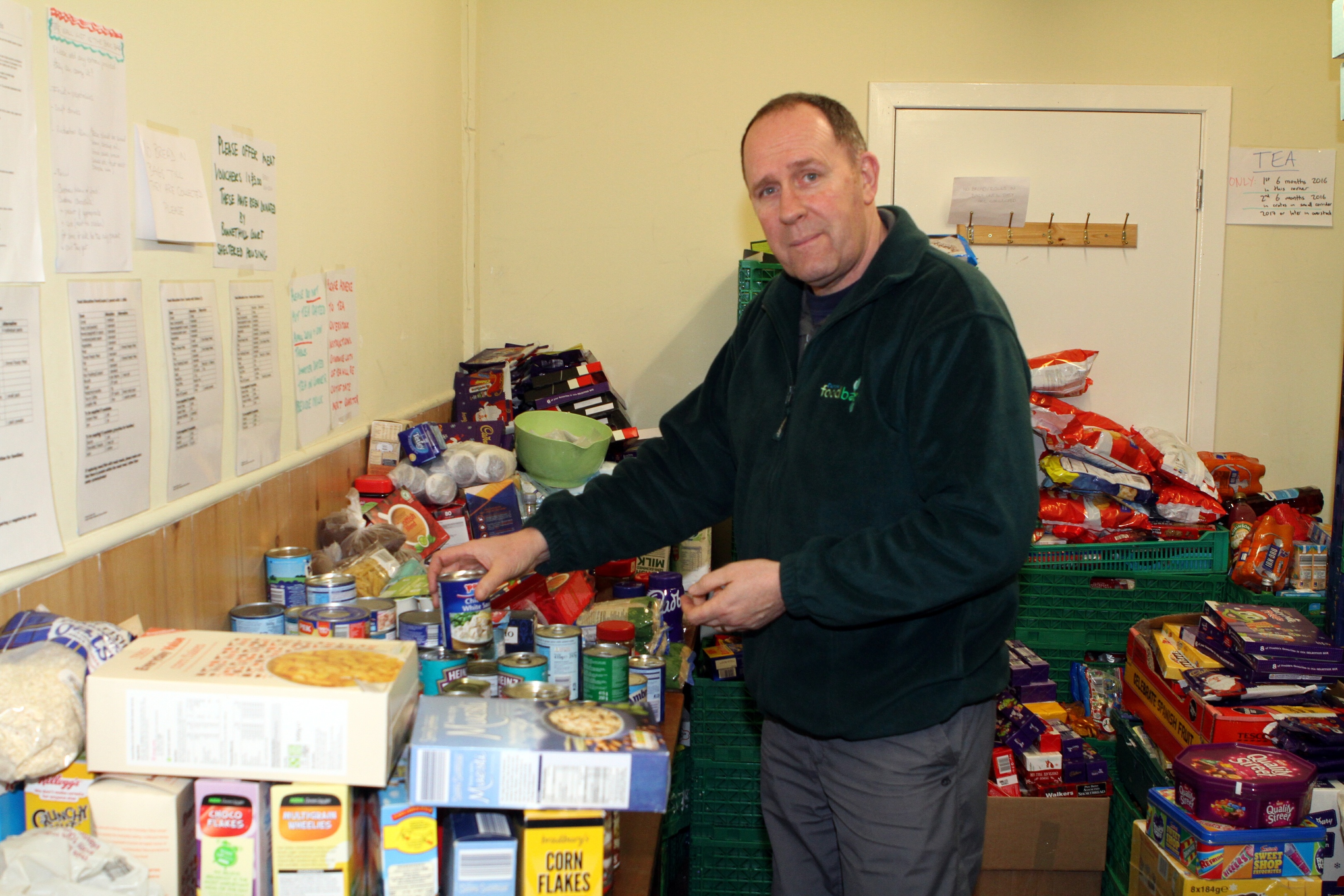 Dundee's foodbank had its busiest-ever year in 2016 — and 2017 started with its busiest day.
The Trussell Trust facility handed out an "astonishing" 49 food parcels to people on Friday, the most it has ever given out in a 24-hour period.
That followed on from a hectic Christmas period and a "huge step up" in the number of referrals, according to manager Ken Linton.
He told the Tele that the foodbank could become even more needed in 2017 as people continue to struggle with the costs of living.
He said: "We saw a huge step up in the number of referrals as we approached Christmas.
"This is a fairly normal trend but we saw a big jump.
"In November we handed out 320 or so parcels but this jumped to 540 in December. We were busier than even we expected and last week had the busiest day we've ever had when we handed out 49 food parcels — people were queuing out the door."
He said Friday's events may have been the culmination of people returning to normal after the holidays, with locals having their requests for food parcels and fuel vouchers approved.
But the foodbank, which is already the busiest in Scotland, has been getting busier over the course of several months.
Mr Linton said: "We handed out more parcels in 2016 than any year before.
"The total number of food parcels was 4,641 in 2016, feeding 8,499 people — up from 4,259 food parcels to feed 8,037 in 2015."
He said the 8% rise was a concern, but he was pleased to see the number of children affected falling.
In 2015, 2,468 children — through their parents or guardian — received part of a food parcel while this figure dropped slightly to 2,410 in 2016.
Mr Linton said: "Although the number of parcels and people receiving them went up, the number of children affected barely went up at all. This is fantastic to see, although the numbers are still too high.
"I think we'd all like to see these going down more.
"But we're here to help and we're glad to have been able to do that over the last year."
Last year saw the introduction of fuel vouchers for people who struggle to pay their bills.
Mr Linton said: "The fuel voucher has really made a difference — it's been a fantastic addition to the foodbank.
"We hope to continue with what we're doing — helping people in need."
He said that January was traditionally a quiet time for the foodbank, but the busiest day last week could suggest 2017 will see even more people needing an emergency three-day food parcel.
"It's hard to tell what the next year will bring," he added.
"We have dedicated volunteers, though, and we feel that we're doing our best to help.
"We have to be realistic about how much hardship is out there and this year could bring big issues, with the change of benefits to Universal Credit."
Foodbank bosses believe people could be left for up to six weeks without benefits while they await their first payment under the new system — meaning many could turn to the foodbank for assistance.
"In Dundee, I would imagine the foodbank will be more relevant than ever in 2017," said Mr Linton.
"We hope to continue to see the incredible generosity that keeps our warehouse stocked. People are really very charitable in Dundee — so much gets handed in.
"We really rely on continual donations, just one busy day can see a ton of food handed out. We're dealing with a lot of it."
He said the foodbank's focus over the coming weeks was to arrange regular collections from the various partners and supermarkets, to help maintain a steady level of stock in the main warehouse.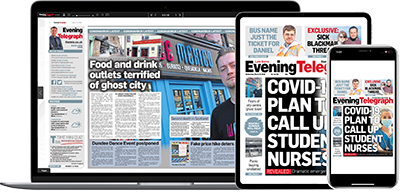 Help support quality local journalism … become a digital subscriber to the Evening Telegraph
Subscribe