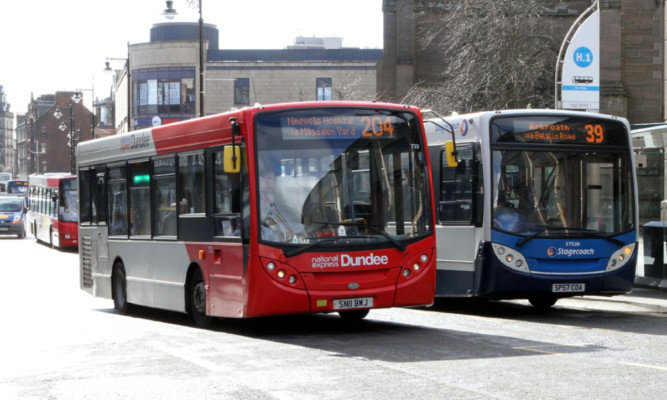 A MULTI-OPERATOR bus ticketing system could be rolled out in Dundee as early as late summer, it was revealed today.
Plans are in place to offer bus users around Dundee the chance to buy one smart card that can be used on both Xplore Dundee and Stagecoach services.
It was said that folk around the city were left frustrated that they have to buy two separate bus cards to use both operators.
The scheme is part of a national project around Scotland between First, Stagecoach, Lothian Buses, McGill's and Xplore Dundee.
The operators involved have also confirmed that the project is expected to be extended to railways, ferries and subways around the country in the near future.
It would be a similar system to the Oyster Card in London which allows users to jump on buses, the tube, trams or local trains.
Today, West End councillor Fraser Macpherson said he had been told by management at Xplore Dundee that they was hopeful of having smart ticketing available for Dundonians in the "late summer".
He added: "The Saltire Card, to hopefully mirror the functionality of the Oyster Card in London, will allow passengers to use one card that allows them to use different operators and different modes of travel.
"It has been a long time coming to Scotland.
"However, it is good to learn the first stage — a smart card for buses that can be used on both Xplore Dundee and Stagecoach buses in the city — has taken a great step forward and will be a positive move for many Dundee bus users.
"It's something that constituents have raised in the past. There is nothing more frustrating than waiting for the next bus and it turns out to be a service that you don't have a card for.
"It's hoped to expand it to trains and other services in the future, but at the beginning it will just be buses in Dundee which I think will be the biggest advantage for people here."
It is hoped the first phase of the nationwide project will be made available to around three-quarters of the Scottish population over the course of 2017.
The cities of Aberdeen, Dundee, Glasgow and Edinburgh and their surrounding areas will be the first to benefit.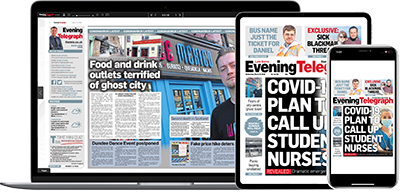 Help support quality local journalism … become a digital subscriber to the Evening Telegraph
Subscribe