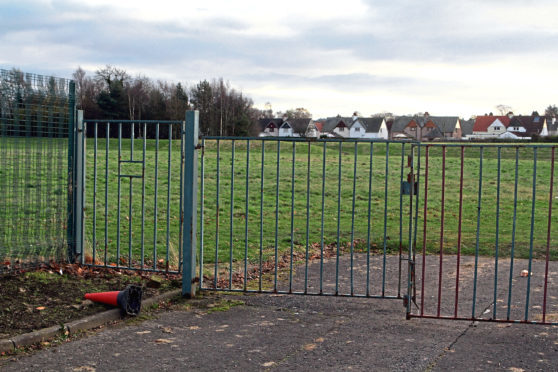 One of the country's biggest housebuilders has lodged an appeal against a council vote which brought its latest plans to a halt earlier this year.
Persimmon Homes North Scotland has submitted its bid to the Scottish Government's planning appeals division, commonly known as DPEA, to have the decision on its proposals for the former Kingspark School overturned.
It provided papers making its case to the DPEA on Tuesday night, just within the three-month timeframe in which planning appeals can be lodged.
The firm lost out in its bid to create more than 60 homes off Gillburn Road in March, following years of disputes about the use of the land, raised by locals.
Iain Innes, managing director at Persimmon Homes North Scotland, said: "I can confirm that our appeals against the refusal of our planning applications for the former Kingspark School site in Dundee have been lodged with the Scottish Government on Tuesday.
"We believe that we have valid grounds for appeal and look forward to receiving a positive decision once the appeal process is concluded."
Dundee City Council agreed to sell the Kingspark site to Persimmon in 2016, on the condition that planning permission was granted.
However, a freedom of information request submitted to the council by the Tele, asking for information on this after the planning application failed, was rejected.
The council's chief executive, David Martin, said disclosing information would "likely prejudice substantially the commercial interests of the council" – indicating the deal was still on.
The Kingspark site also remains on Persimmon's website, as "coming soon."
Kirkton residents have been outspoken in their opposition to the use of the site for housing for several years.
They say the land was promised to locals as open space and is often waterlogged, making it unsuitable for homes.
Today, campaigner Lynn Watson slammed Persimmon as "arrogant and bullying" – and expressed fears that locals' wishes would be ignored.
She added: "(Persimmon) know this site was promised to the community as compensatory open space. If this decision is overturned, it makes a mockery of the plan-led system – as Kingspark doesn't feature on the current or proposed local development plan."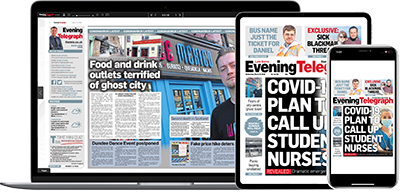 Help support quality local journalism … become a digital subscriber to the Evening Telegraph
Subscribe