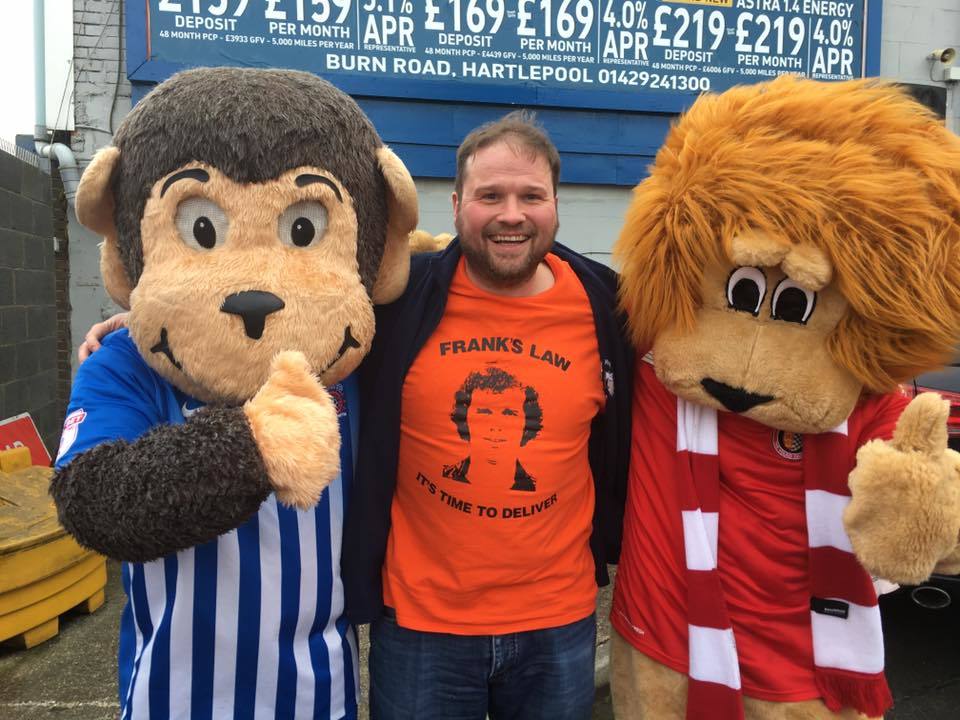 Jonny Smith didn't fancy a low-key celebration for his 40th birthday.
Instead, he decided to treat himself to a present for each of his years on Earth — travelling from Buckie to Barcelona, and East Kilbride to Orlando, to witness football at just about every level.
The Dundee United fan has spent the last 10 months travelling to 40 different grounds across the globe to mark the milestone.
Jonny, from Kirriemuir, had already sampled most Scottish grounds following his club and the national team.
But he decided now was the right time to take in 40 new venues — as well as spreading the message of a very worthy cause.
Jonny, director of electrical firm Colin M Smith, has been helping to raise awareness of Frank's Law — in memory of late United legend Frank Kopel — which aims to provide free personal care for dementia sufferers under the age of 65.
The challenge started in January 2016 ahead of his 40th birthday that April. Jonny is now in a race against the clock to visit five more grounds before of his 41st birthday.
He said: "I'm a big football fan and follow United, Forfar and Scotland.
"I've been to football grounds all over but I thought I would do something special this time round.
"I wanted to do a bit of ground-hopping so the challenge was to visit a new ground with a match.
"I've only been doing midweek and Sunday games, I can't do the standard Saturday at 3pm because of work commitments. I've covered just about every ground in the Scottish Professional Football League and I only have Annan and Elgin still to do. I've been to Carlisle, Morecambe, Bournemouth and Malta for a Scotland game but the furthest I've been is Orlando City v Houston Dynamos."
Barcelona's Nou Camp stadium is the football equivalent of Mecca for the scores of fans who make the pilgrimage.
Jonny too made the trip for the European giants' game with Atletico Madrid in September — though it didn't top the table for the most exciting 90 minutes.
He said: "The atmosphere at the Nou Camp was absolutely amazing but the best game I've seen has to be Buckie Thistle v Brora Rangers.
"It was a pretty fresh night in Buckie, there was a great crowd and it was a dead even game but out of nowhere Buckie just took over and they battered Brora 5-0. It was fantastic."
Raising awareness of Frank's Law has been hugely important for Jonny. He said: "I know Amanda Kopel and I thought I'd be able to spread the word. What happened to Frank Kopel affected a happy, healthy man. It does not discriminate by age, so why should there be discrimination when it comes to free health care?
"How can these people and their families be expected to pay for that kind of care? A lot of people have been asking about the shirt at the grounds I've been to and the campaign has definitely had a positive response."
His trips haven't always gone to plan. He added: "I went to see Turriff United play Deveronvale and discovered the game was postponed — so it was a 180-mile round trip for nothing.
"Then me and a few friends went to see Banks O'Dee versus Newburgh Thistle but we got there and there was an under/10s girls team training, the game was the next day.
"My wife Wendy has been fantastic — although she thought I was taking the mick at first."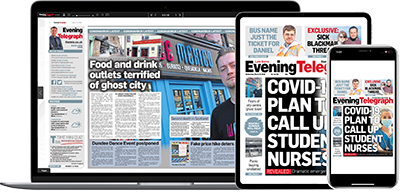 Help support quality local journalism … become a digital subscriber to the Evening Telegraph
Subscribe