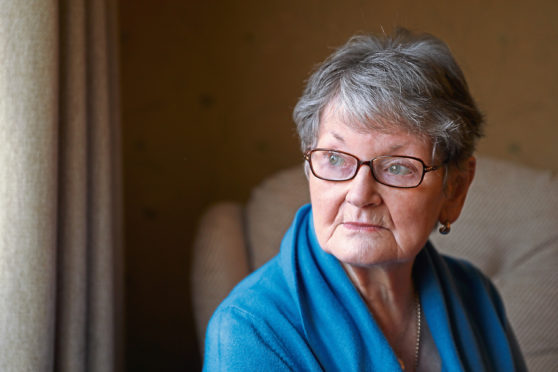 A pensioner who was nearly scammed out of cash by a bogus caller has spoken out to warn other potential victims.
Nan Meldrum from Craigie says she received a phone call on Monday morning from someone pretending to represent BT with a range of offers and discounts.
The caller then asked who Nan did her banking with, before requesting her bank card and cheque book details.
Once it became clear Nan was not giving anything away, the call was ended abruptly.
Nan said: "She certainly wasn't what I would call a genuine caller.
"The phone went dead as soon as she realised she wasn't getting any banking details from me.
"There are a lot of people my age and under who would fall for that.
"If it had been a genuine offer, she would have said: 'Well thank you very much, Mrs Meldrum, sorry for taking your time up, bye', but she didn't.
"The phone just went dead." Nan is now speaking out to avoid others being caught in the same position as her.
She said: "I was thinking of other people that may be caught up in this web of deceit and that's what bothered me.
"Although I'm 81 years old, I'm still quite sharp, but unfortunately there are a lot of people that are not and are having problems that might cause their thinking ability to be slowed up a lot.
"They could easily be caught up in that web.
"Even the name of your bank, don't give them the bank, bank details, your card numbers, nothing to do with any accounts you may have.
"Don't give them that information – that's a definite."
A BT spokesman said: "If you're ever suspicious or uncomfortable about what's being asked, we always recommend that you hang up the phone and call the customer service number of the company that is supposedly asking for access to your computer or your personal information."
A Police Scotland spokeswoman added: "Don't give out any personal information unless you are the one who made the call and you are certain of the identity of the person you are speaking to."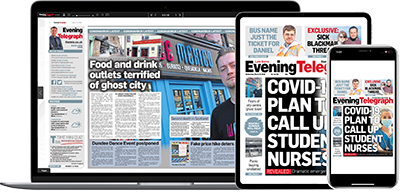 Help support quality local journalism … become a digital subscriber to the Evening Telegraph
For as little as £5.99 a month you can access all of our content, including Premium articles.
Subscribe