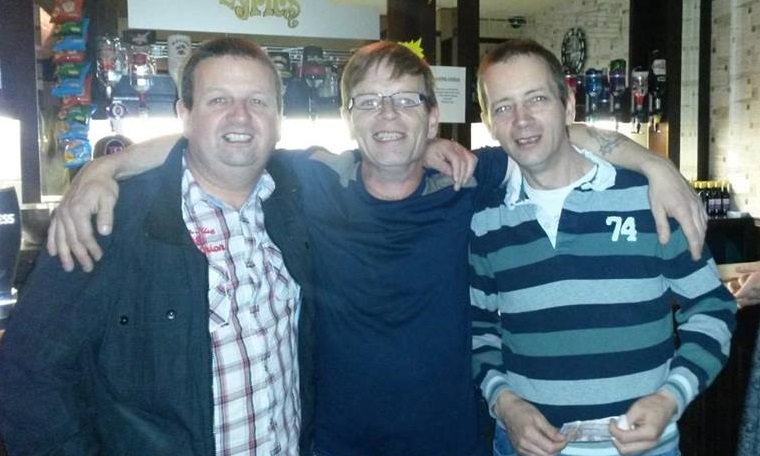 A Dundee man has told of his devastation after finding his brother dead.
Gary Anderson's body was discovered at his Brown Constable Street home by brother James.
The 47-year-old's death is still being treated as unexplained after doctors said that he was in a fit state of health — despite having Type 1 diabetes.
James  paid tribute to his sibling, saying he would "give his last" to help anyone who needed it.
The 49-year-old storeman said: "My other brother came to my work and told me that he hadn't heard from Gary.
"He was always working so we didn't think anything of it.
"We phoned his work and they said that he had phoned in sick on the Saturday — I had a weird feeling right there and then.
"We went to his house and looked through the letter box because no one was answering — that's when I saw his legs lying on the floor.
"It was devastating. Even now it is really hard to believe."
James said that Gary loved his job as a healthcare assistant with NHS Tayside and would always go the extra mile to help out his colleagues, even working 12-hour shifts with just a few hours rest in between.
He said: "Gary was such a kind-hearted man.
"He would give his last to anyone who needed it.
"He bought an £800 bike and when someone in his work needed one he just gave it to him.
"He wouldn't ask for money, he just wanted to help people.
"He helped me out many times and he would go out of his way to help his nieces and nephews.
"He wouldn't ever think of himself.
"He would go without to help people who needed it — whether that was family or his friends."
Gary, who died last Tuesday, had previously worked in Strathmartine Hospital before he took up a post at the Carseview Centre.
He went on his first-ever holiday last year, heading out to Florida with his older brother David and his family.
James said that Gary "caught the holiday bug" and was hoping to head out to Spain later this year.
Gary was a lifelong Celtic fan and had grown up in the Kirkton area of the city.
James added that Gary was "really close" to his mum Anne — who passed away from throat cancer in 2012 — and had lived with her and her husband John Gallazzi.
Gary is survived by his brothers David, 52, Kevin, 51, James, and 46-year-old Marc.
John said the brothers were all close growing up, although they fought "as all brothers do".
He said: "I remember one time me and Gary were fighting and I chased him up the stairs but he managed to get into a room and lock the door. I kicked the door in and was met with a brush to the head, which hurt a lot. We always laughed and joked about that."
Gary's funeral is on Friday at 1.40pm at James Ashton & Son on Cardean Street.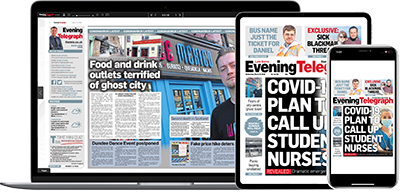 Help support quality local journalism … become a digital subscriber to the Evening Telegraph
For as little as £5.99 a month you can access all of our content, including Premium articles.
Subscribe