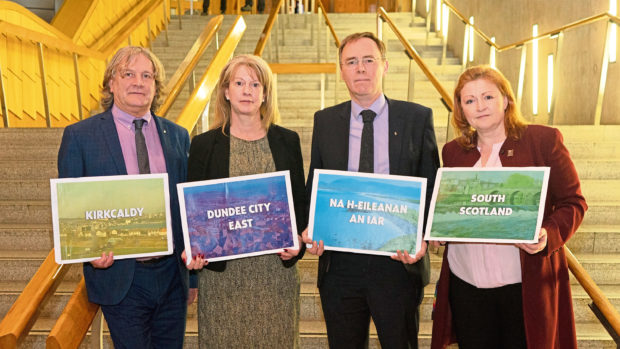 Dundee East MSP Shona Robison has spoken of her concerns about the impact Brexit will have on the city.
Ms Robison teamed up with party colleagues at Holyrood to raise the issue of Brexit and how it will affect European nationals living in Dundee, as well as the city's educational institutions and research centres.
The vote to decide whether parliament adopts Prime Minister Theresa May's so-called EU divorce deal will take place tomorrow.
Ms Robison said: "This has been a year of transformation and change for Dundee. The opening of the V&A on the Waterfront has put our city on the international map and it's vital that we keep that momentum going.
"Dundee's higher education sector attracts significant talent from Europe for work, study and research.
"Sectors such as nursing and biological science depend heavily on European talent to provide the necessary skills.
"Ending freedom of movement and making it harder for European citizens to work and study in Scotland could have significant impacts on Dundee's universities and colleges.
"It could also have far-reaching consequences throughout Scotland."