A one-off night of late openings for cafes and traders in the city centre will take place on March 28.
The evening of late trading has been co-ordinated by city development convener Lynne Short after claims by City Centre and Harbour Community Council that Dundee's early evening nightlife was non-existent.
Ms Short's choice of date for the "European-style" hours is deliberate, since it is the last day the UK is officially part of the European Union.
She said: "The businesses are keen and the council is aiming to work with others to add things to do.
"The community council has endorsed it too – it is keen to build links with the business community and sees it as a great opportunity to help each other out.
"Why shouldn't Dundee show its European credentials? We voted to stay and we have a massive European history and population."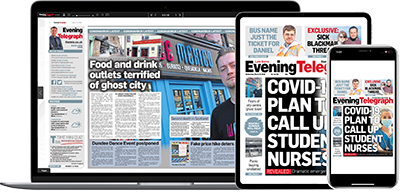 Help support quality local journalism … become a digital subscriber to the Evening Telegraph
For as little as £5.99 a month you can access all of our content, including Premium articles.
Subscribe