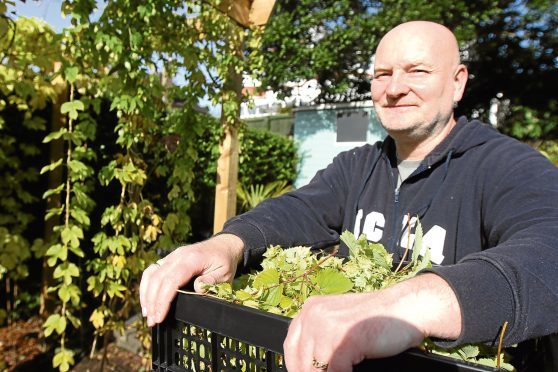 A Dundee beer lover is brewing up a cash boost for a city music project — by producing another batch of fundraising ale.
Danny Cullen, who runs Law Brewery from his home in the West End, will harvest hops from his garden to make his latest batch of Optimistic Sound Pale Ale.
It's the second year running Danny has created the drink for the benefit of Optimistic Sound's Big Noise orchestra project in Douglas.
The project provides a range of social benefits for children through teaching them music and how to play instruments.
Danny says all the profits from the sale of his ale will go to the charity, and hopes for a bigger cash boost than last year after producing a larger crop.
Danny said: "I'm delighted to be able to support the project for the second year running.
"Last year I was able to donate around £240 from the sale of about 60 bottles of my Optimistic Ale.
"This year my crop is more established so I hope to be able to harvest even more hops and make even more ale.
"I'm aiming for around 200 litres. That should give me in excess of 60 bottles and also fill a nine-gallon cask, which will go to the Speedwell Bar to sell to customers."
Danny was inspired to support the charity through his beer as he had a desire to be associated with the local music and arts scene.
"When I read about Optimistic Sound and the Big Noise orchestra I decided I would love to support them," he said.
"I think it's an excellent project and I'm happy to continue to support them with the sale of this special Dundee ale."
He said the beer will also be on sale in Aitken Wines and Frasers Fruit and Veg shop on Perth Road.
In its first year Big Noise will work with about 400 pre-school and P1-P3 pupils from St Pius and Claypotts Castle primary schools, including a number of deaf pupils.
It launched last month backed by a £325,000 investment from the Perth-based Gannochy Trust.
It followed a lengthy fundraising campaign to get the project off the ground.
It follows similar programmes in areas of Stirling, Glasgow and Aberdeen, which are run by the same charity.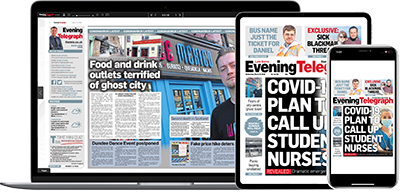 Help support quality local journalism … become a digital subscriber to the Evening Telegraph
Subscribe