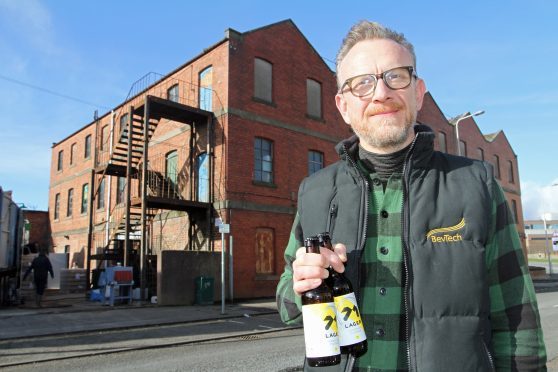 A new Dundee beer company is preparing to sell its product across a range of UK and European bars, after being chosen to collaborate with a leading brewer.
A special beverage from 71 Brewing will be on tap across all Brewdog bars in the UK, as well as a number in Germany and Sweden, as part of the company's Collabfest celebration.
The Dundee group's owners are remaining tightlipped as to what type of beer they will make for the weekend-long event, but did say they had sourced ingredients from Germany as part of the brewing process.
Duncan Alexander, the founder and managing director of 71 Brewing, said the team was looking forward to showcasing the beer, and Dundee, to a wider European audience.
He said: "This collaboration is incredible for us as it will give us national exposure across Brewdog's bar estate, putting us right in front of a hugely discerning community of beer drinkers that otherwise would have taken months, if not years, to reach out to.
"Brewdog are great champions for the industry.
"For small brewers like us to be given a platform like this to promote our beer and, in doing so, having the implicit endorsement of such a successful Scottish business, is phenomenal."
The small company, which is located in a converted mill building in the city's West End, was also tasked with fulfilling the demands of thirsty festival-goers at the recently-held Carnival 56.
Duncan said the demand for the Dundee lager had been much higher than expected and that the festival had been great exposure not just for his company, but the city as a whole.
The Dundee beer will be available in all UK Brewdog bars over the weekend of October 20-22.
The company, which launched last year, secured £650,000 from Scottish Enterprise, Regional Selective Assistance and The Scottish Investment Bank, as well as private investments, to convert a 7,200 sq ft warehouse and aims to open an off-licence and tasting bar soon.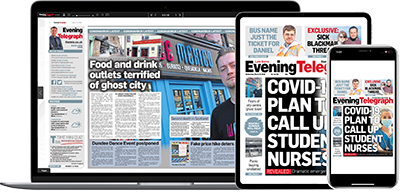 Help support quality local journalism … become a digital subscriber to the Evening Telegraph
Subscribe