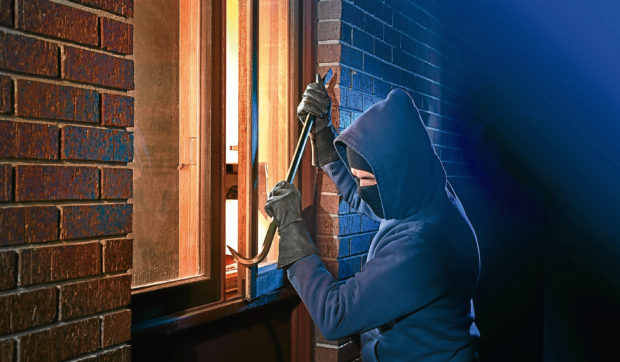 Crime in Dundee rose slightly in the three months to December, bucking several national trends, new policing figures show.
Quarterly statistics published by Police Scotland showed that 6,895 crimes were reported between October and December — or three every hour.
That represented a slight rise compared with the same period in 2016, when 6,697 crimes were logged by police.
However, officers also successfully investigated more crimes than before, solving 52.4% of reported incidents in the most recent period, up on last year's rate of 51.5%.
Dundee bucked several national trends of falling rates of housebreaking, serious assault and reports of rape.
Police Scotland Deputy Chief Constable Rose Fitzpatrick said: "Through the dedication and professionalism of our officers and staff, working together with local communities and partners, we can see significant results in tackling crime across Scotland.
"The rise in reporting of sexual crimes reflects increased victim confidence.
"Police Scotland remains absolutely committed to working closely with partners, especially third sector support and advocacy services, to encourage survivors of rape and sexual crime to come forward.
"It is also good to see the continued decline in housebreakings across the country."
Such a decline was not reflected in Dundee, where a 10% rise of both successful and attempted break-ins across homes and businesses was recorded.
Elsewhere, the number of weapons offences recorded rose, largely down to a change in the way such offences are classified.
Using a weapon while committing an offence now counts as an officially recorded offence in itself and as a result 93 "new-style" offences were logged from October to December.
"Old-style" weapons offences also rose by a quarter compared with the same time last year.
The total number of drug offences also rose by more than 10%, with large rises recorded in both possession and supply offences.
Other rises included 19 more robberies, eight more rapes, 63 more incidents of fraud and nearly twice the number of car crimes as the same period in 2016 — 166, up from 85.
However, vandalism, breach of the peace and serious assaults all dropped.