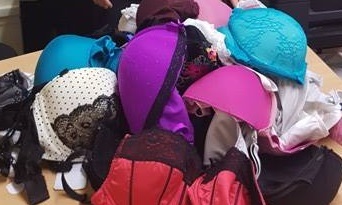 A Dundee woman has been collecting underwear to help support Tayside Deaf Hub in the city.
Stella Young, a Slimming World consultant who runs a class out of Alison's bar, has been collecting bras and underwear from members of her group for the hub.
The hub is then donating the undergarments to women in South Africa.
Stella was motivated to begin her drive after seeing a post on social media last month regarding "Smalls For All."
She said: "After seeing the post from the Tayside Deaf Hub, I asked members of Slimming World to donate their older bras to the hub in an effort to support a good cause.
"Some members have lost so much weight that their old underwear doesn't fit them now. At least this way, someone is getting use out of the garments.
"I managed to donate five carrier bags of bras to the hub. They were very appreciative of the contribution and further donations would be very welcome.
"They're a good charity and deserve all the help they can get."
Stella had high praise for everyone that donated to the hub.
"It's been a huge community drive and they deserve recognition for all their hard work," she said.
Stella has hopes that local adverts will encourage people to keep donating.
"We've been putting up adverts that add a humorous spin to the initiative and remove its serious nature. It's a bit of a laugh for all involved," she said.
"Hopefully, when people see them, they'll be motivated to contribute, or at least see what all the fuss is about."
Donations are still being accepted and are greatly appreciated by Stella and Tayside Deaf Hub.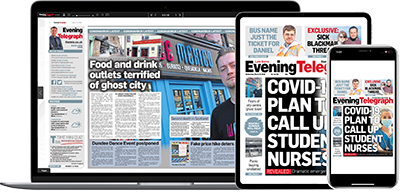 Help support quality local journalism … become a digital subscriber to the Evening Telegraph
Subscribe